Join AXCS
Great benefits year-round! Both USA & international memberships.
Image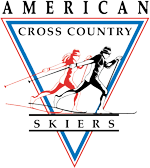 SCROLL DOWN FOR USA UPDATES. Fresh updates made several times a week up until one week to go. Then daily updates all the way thru the MWC2023 trip!
****************************************
MWC2023 Team USA Trip Deposit Payment: All the info you need to pay AXCS trip deposits.
International Travel 101:  Useful travel tips for adult XC skiers.
MWC Team USA FAQ:  Several of the most common race-related questions.
MWC2023 Race Registration: Registration opens Fall 2022! 
USA Helper Page for Datasport Race Registration Process:  This will really help simplify your efforts to register on the Datasport system!
MWC2023 Entry List Thus Far
Pre-Trip Countdown To-do Items
****************************************
Official Event Website: www.MWC2023.com
Web Cams
Weather Forecasts 
Local Tourism Information
****************************************
MWC 2023 TEAM USA UPDATES
************
Monday, May 23 --  1:30pm PST updates
--> Various Updates on the AXCS MWC2023 Travel Package
Over the past couple months AXCS has been gathering bits of new info on our lodging options for MWC2023. For anyone that missed these notes, here's a quick summary of notable notes.
****
What's the difference between the two AXCS hotels Zum Gourmet and Alpenpark Resort?
AXCS: Honestly there are very few noticeable differences between the two hotels. Both are located in the Seefeld village core with almost exactly the same walk or shuttle distance to the stadium complex. Both have very comparable pricing, amenities, and reviews. Both are four star properties. The main differences would be that Zum Gourmet is smaller (currently AXCS has the entire hotel blocked for USA reservations) and the layout with dinners is different. These differences are purely a matter of personal taste and logistics whether they matter or not.
With hotel size, some skiers will prefer a somewhat small hotel and others will not care either way. With dinners, Alpenpark offers a dinner buffet while Zum Gourmet is a gourmet limited menu each night with a salad bar (AXCS is going to ask that they offer a nightly pasta). Wine/beer is also included with dinner at Zum Gourmet. Some folks will prefer one of these dinner options over the other. Many skiers not care either way.
****
Notable notes on various room configurations at the two USA hotels.
-> AXCS only has five "true single" rooms (all at Alpenpark) in our reservation block. True singles are smaller rooms intended for just one person. They are apparently rare in Seefeld. All of these true singles are spoken for already and we have a long wait list.
-> It is possible to book at double-used-as-a-single at either of our USA hotels. At Zum Gourmet a single in this type of booking costs 1765 EUR for a 9-night AXCS package with half board. At Alpenpark Resort a single in this type of booking costs 1702 EUR for a 9-night AXCS package with half board.
-> For shared roommate rooms (two non-attached adults sharing a room with separate bedding), we have a limit of six (6) double rooms at Zum Gourmet that bedding separates into two twin beds. At Alpenpark, we have the option to book skiers into rooms that the hotel considers a "triple". In this configuration, there is a double bed and then a separate couch bed. AXCS has not physically inspected the couch beds to determine quality. We have found in Central Europe some couch beds offer excellent frames and mattresses. But we want to stress that the overall quality with the couch beds will be unknown in these rooms.
************
Monday, May 9 --  9:00pm PST updates
MWC2023 Race and Track Specifics Adjusted
The Seefeld OC and WMA Executive have agreed to an adjusted race and track plan for the MWC2023 that is important for all skiers to understand well in advance so there are no surprises later in the year.
Items To Note:
—> MWC2023 will use three track configurations of 7km and two different 5km formats (one "easier" 5km and another "normal" 5km). These tracks are not designed as emergency options, but as the firm plan for all MWC2023 races.
—> The MWC2023.com website has posted the new track plan including lap counts per race. https://mwc2023.com/competition-information/
Supporting Reasons for these Race & Course Modifications:
—> The agreed-upon courses are on the north side of the Seefeld valley providing extra sun protection should the MWC2023 late March dates prove to be warmer than ideal.
—> The courses will all have a strong base of artificial snow providing the highest guarantee of reliable snow possible for a high quality MWC2023.
—> The selected courses do not interfere with recreational tracks which is a contractual requirement of the Seefeld tourism association and will also allow MWC skiers to enjoy excellent skiing on non-race days/times.
—> The courses all provide width to easily have both classic and skate techniques on the same courses (the new MWC schedule now has two double race days plus the 2- technique relay).
—> The OC and WMA Executive have selected the tracks and lap counts taking into consideration course difficulty and crowding on the trails. As with the situation in Minneapolis with MWC2018, adjustments can and will be made if necessary over the next year.
Summary:
The race and track plan for MWC2023 is based on logical limitations both at the Seefeld venue, in due consideration of the MWC2023 event date, and logistical factors attached to the new WMA race schedule.
************
Tuesday, April 12 --  1:30pm PST updates
--> Strong early interest for AXCS MWC2023 Travel Package
AXCS has been seeing strong early interest in the MWC2023 Travel Package for the March 2023 event in Seefeld, Austria. Since the 2022 Spring Digest was mailed to AXCS members nationwide at the end of March, daily requests have been made to add preliminary reservations with the extensive reserved slots AXCS has arranged in two high-quality hotels as well as a fleet of smaller apartment units.
AXCS members can easily refer to the 2022 Spring Digest issue for complete information about the MWC2023. Non-Members will need to wait until May for public information to be published about the AXCS Travel Package. Of course, it's always possible to get "in the door" right now by becoming a member of AXCS (see "join AXCS" link on this page). 
Preliminary reservations for the MWC2023 AXCS Travel Package do not require any deposit money until early/mid June.
************