Join AXCS
Great benefits year-round! Both USA & international memberships.
Image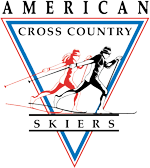 Discover an XC ski club or training group near you!
The American Cross Country Skiers (AXCS) is very proud to offer this exclusive directory of XC ski clubs and groups throughout the United States. All of the groups listed include programs for adult skiers 30 and older (aka master or citizen skiers). Many clubs also groom local community trail systems, conduct social events/trips/tours, and have age group programs for youth and junior skiers. When you contact one of the groups listed, please be sure to tell them that you discovered their club on xcskiworld.com!
Club and training group leaders: If you don't see your group listed, simply contact AXCS [axcs at xcskiworld.com] to become part of the free AXCS Nationwide Club Network. Benefits are many, requirements few, and there are no long term obligations. Find out more today!
Select a state to see a list of clubs in that state.
Select a state and click on Apply to see results