Join AXCS
Great benefits year-round! Both USA & international memberships.
Image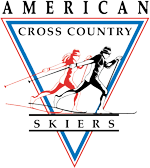 Note: Although this resource was originally created for USA participants in the annual Master World Cup trips, many AXCS members have used these techniques and tips for any type of international (and longer domestic) XC ski travel. Enjoy and please contact AXCS if you have additional tips to share!
General Stuff To Do Before The Trip
A minimum of 6-8 weeks prior to departure, dig out your passport and triple check that the passport is now and will remain valid and current throughout your entire trip. Lock the passport in a home safe (or other safe spot) with a big note on it saying "do not move -- needed for MWC Trip!". This note to prevent you or family members from moving the passport to a location where you can't access it come time to pack for the trip. (true story --that has happened to AXCS members in the past!)
 
A minimum of 6-8 weeks prior to departure, seriously consider purchasing trip insurance once you are locked into a Lodging Package and/or airline tickets. Life happens suddenly and it is a miserable situation when someone is forced to cancel or change a MWC or other international trip at the last second (often due to circumstances outside their own situation). The closer we get to trip date, most of the time AXCS is powerless to help you get refunds for the majority of your sunk costs if you do not have trip insurance. Medical trip insurance just means a huge piece of mind and we have had several skiers over the years need to use this usually for non-XC related things such as falls in parking lots or alpine ski accidents! At the very least, make sure your personal health insurance has coverage in foreign countries that is worth checking into. However, few personal policies will cover transport expenses from international destinations after a medical emergency and that's what you need to be really careful about. Sometimes travel insurance is the only option.
 
VERY IMPORTANT TIP: Before departure, make at least 2-3 photocopies of all your critical travel documents (your passport, airline tickets, travel insurance, credit card cancellation numbers, and any critical medical documents). Store one set with a reliable contact person here in the USA. Hide another set of copies in a safe spot in your luggage (separate of your wallet/passport). If you lose any documentation, having copies of this stuff can be the difference between hours/days of hassles and a quick fix.
 
VERY IMPORTANT TIP Part Two: You can also accomplish the above back-up of critical travel documents by taking photos of all that stuff and storing the photos on your smart phone or other device. That is a convenient option and (provided you have password access on your phone/device) is actually more secure than paper copies. However, the hard copies above are still often a good idea simply because in emergency situations you may not be able to unlock your phone/device for other helpers -- or you may need a back-up in case of loss or damage to the phone/device.
 
Contact your credit card companies (of those credit cards that you plan to take overseas) and provide travel notifications to tell them when you will be in which countries. Also double check that credit cards you take on the trip will remain valid throughout the trip dates (you don't want the card you have with you to have a surprise cancellation!) It is a good idea to get the international emergency "lost card" numbers before the trip, write them down, and put these in your luggage away from your wallet so you can make necessary calls quickly in case you lose a card or wallet. If possible hide a back-up bank card or sufficient hard currency separate of your wallet/passport so that you have a quick way to access money in case of loss/theft at least for a few days while a new credit card is sent to you. The good thing about the MWC trips is that you pre-pay for so many things that most money needs at the MWC are for things like shopping, lunches, etc. which don't require a lot of money.
 
Be careful to check the fine print on your credit cards to make sure they don't charge you "hidden" fees for doing an international currency conversion (this can add several percentage points)! It pays to either call your card or look at the fine print in your credit card info packet (also available on-line).
 
Talk to your Bank about making sure your bank's debit card can be used in the host nation. Typically it's not a problem, but you want to make sure. Alternatively you can buy pre-paid debit cards at various currency exchange vendors and even some banks. The pre-paid debit card is particularly handy for retail purchases where a debit pin is preferred for actual credit cards.
 
Calling Home: You can talk to your cell phone provider about using your cell phone in Europe and calling the States. Most plans now offer (for a daily fee) a way to use your regular cell phone in Europe over 24 hour incremental periods. SIM cards can be bought for any country (but at a price). It's also possible to buy a pay-as-you-go international cell phone for use in Europe. A low tech alternative is usually to purchase a pre-paid calling card with international calling features and then call from local and hotel phones. An important tip is to tape various local access numbers in different nations for your calling card onto the card so if you end up delayed enroute you have a way to notify hotels, folks back home, etc.. Make sure to look up the numbers not just for the country we are racing in for the MWC -- but also the numbers for nations you'll transit through (or could) via air. If something funky happens, you are most likely to be stuck in airports on the way to the MWC country so it's important to be prepared.
 
Texting Home: If you have an iPhone, one neat feature is that if you are on wi-fi (with airplane mode on) you can SMS text back-and-forth with another iPhone anywhere and it's treated like an email -- thus no charges! But note that you have to be on a wi-fi system so it won't just work anywhere. Luckily Europe has a LOT of wi-fi access!
 
Although time consuming, it can be a good idea to sit down prior to the trip and use on-line providers like Expedia, Travelocity or Orbitz.com to see what alternative flight options you might have to get to your destination in case of a delay or flight cancellation. You might also write down your specific airline toll-free numbers just in case. For example: If you are stuck in Chicago and need to get to Stockholm, it's handy to have a list of flight options using various carriers in case you miss a flight. Also be willing to offer to fly to a different destination in Europe if you know you can use a ground connection to get where you need to go. Particularly in Central Europe it can be relatively easy to take a train for your final leg if the airlines say "we can get you to Paris OK, but we can't get you to Lyon tonight". In that type of situation you can very easily take them up on the offer since you can complete your final leg by train. You'll have an added train ticket cost, but it often will beat the hassle/expense of being stuck in a U.S. gateway airport and arriving in Europe days after the main MWC group. If the airline is at fault, they'll pay you back for added expenses. Trip insurance can cover other added expenses. Bottom line: It can't hurt to know your options!
 
Make sure that either spouse, significant other, a close friend on the trip and/or the AXCS Trip Leader knows who they should contact back home in case of an extreme emergency. AXCS prefers all "solo" travelers prepare an "Emergency Check-list" sheet, print it out and hand to the AXCS trip leader on the first day of the trip. This includes phone numbers, email addresses, and health professionals. This is an especially essential step if you are going on the trip without close friends or family. But AXCS also requests this info to be written down on a "checklist sheet" even with a spouse/significant other along simply because in a true emergency we all can have trouble remembering critical contact info.
Packing For The Trip
AXCS has created a ski baggage resource here on xcskiworld.com that is well worth the visit. The majority of major airlines change baggage fees and regulations so fast that keeping a chart of all fees is pointless. Thus, it is well worth going to the airline websites ahead of your trip and double checking specific policies for ALL the airlines you will be flying on. Note that ski bags are always listed under "special policies for sporting equipment" (or similar). Don't be confused about excess or oversize baggage policies. Skis have a special section under "sports equipment" -- look for it.
 
For luggage, a large backpack or wheeled duffel is the best bet for your things (vs. a big hardshell suitcase) combined with a large ski bag or ski tube. A carry-on backpack is handy if you will be dealing with several long airport or train station walks. With it on your back you then have your hands free for the ski bag/tube, etc. You can stuff some clothing and various things in the ski bag/tube as well. The xcskiworld.com resource mentioned above also details the benefits of the "ski tubes" that can provide extra protection for skis/poles at the price of a bit less space.
 
Although we always hope that bags will arrive with us as we arrive in Europe, sometimes you'll be missing stuff. Do not panic and come prepared. First step is to prepare a simple "cheat sheet" of information BEFORE YOU LEAVE HOME that contains all the info you need to report to the airlines if/when you don't have a bag or two after your flights. You need the name/physical address of your hotel(s), hotel phone, any cell you might have that will work in Europe, email that you can access easily, and a good description of the missing bags. It will pay to make your bags unique in some way (stickers, bright scarves tied on handles, whatever). The second step is to bring in your carry-on a few essential ski items so you can survive several days without your main bags. It can really pay off to carry-on a nylon duffle bag (light and easy-to-pack for the return trip) with the ski essentials including: ski boots (try and carry-on at least one pair in the technique of your first MWC race), head-to-toe ski clothes (borrowing ski clothes is a pain), plus critical accessories like gloves/hat/glasses/etc.. When we have a big USA team, it is usually pretty easy to borrow skis/poles/waxing gear so if you have this other stuff with you the entire time it's much easier to relax while you wait for your luggage to arrive.
 
Most Europeans travel with very few changes of clothing. Keep it very, very simple and try to bring only clothes that can be used in a variety of situations. Focus on the stuff you need for skiing and then just the basics for all other times. A very good travel tip is to lay everything out ahead of your final packing -- then try and reduce your load by 15-25%. The lighter and slimmer your bags, the better. A great tip is to bring a small container of cold water detergent so you can do a quick hand wash of ski and travel clothes over the trip.
 
It is an excellent idea to have a few over-the-counter medicines along with for European trips just because you may not easily find things for colds, stomach flu, or joint problems. Note that AXCS is obligated to warn you that it is always possible (although enormously unlikely) that doping control could be used at the World Masters (even though it's never happened yet in 30+ years of MWC events) so you are warned that some harsh cold medicines could produce positive doping tests.
 
All hotels will provide a glide waxing location either at the hotel or nearby. There will also be a limited amount of USA team waxing space at the start stadium. However, with large USA contingents, our priority with on-site facilities will always be kick waxing (on classic race days) as well as gear storage. Space to glide wax (underlayers, travel wax, etc.) will be limited to racers doing a final layer of fluor or similar...and/or...after all USA racers for any given race day are on-course.
 
It is a good idea to either bring (or arrange to share with other skiers) a form bench or travel supports if there is room in your ski bag/tube. You will need some clamps to fasten these supports. Swix and Toko (likely other brands as well) sell very nice 2-3 part travel supports that are easy to carry, small on space, and work well for most tasks. You can also divide up carrying tools and wax amongst several friends going to the same Worlds which makes the load in baggage easier to manage.
 
DO NOT, under any circumstances, carry any wax cleaner in your baggage! Same goes for the spray klister which is also pressurized. Anything that says "flammable" is forbidden on airlines. Under heightened airline security this is a huge mistake with grave consequences. Usually a citrus solvent can be found in the host city and the USA group can share a bulk purchase.
 
Avoid taking a large wax box. Pack basics for kick and glide in a small bag or a small cardboard or plastic box with scrapers, structure tools, etc. in another ziplock bag. Put all your klister tubes in Ziploc bags so you can contain any leaks. A small cardboard or plastic box is nice for klister since it protects your other stuff from leaking tubes and also guards the tubes from weight in transport. Cover all your snow and temperature bases with wax selection (AXCS does not provide wax for USA skiers...just too many logistics), but also keep it simple. If you need some different wax when at the Worlds you can sometimes find good local ski shops...but this is not always the case! It is surprising how few retailers you can find carrying a good selection of Nordic gear in Europe. Again, sharing the load on wax and tools amongst a group of friends really makes packing wax simple.
 
All About Waxing Irons: A wax iron is an exceptionally good item to set up a "sharing group" prior to the trip whenever you know folks in advance. If you share one iron between 2-4 racers then only one person needs to carry that weight in their bags. Irons are also one item for which you need to figure out some special logistics ahead of time and sharing in a small group can reduce some costs. Notably ---- The power in Europe is between 220-240 volts, opposed to 120 volts here in the US. So if you plug in something (like a good North American capable waxing iron) to European power it will likely burn out without a voltage adapter. You need either a "Euro" 240 waxing iron, a good voltage adaptor, or you can buy a small switchable 120/240 regular use iron at a big box store or local hardware store for about $25. You'll still need a special wall plug when using either a cheap switchable iron or a good voltage adaptor with your regular waxing iron. AAA (car association) stores, and other places sell voltage adaptors and wall plugs -- note that you want one specific for the nation hosting the Worlds. In Europe this is usually a round plug with two rounded end prongs. It goes into a recessed round plug hole. You often need an extension to fit the recessed Euro-plugs. Adaptors and plugs are rarely for sale anywhere in Europe so this is an important pre-trip purchase!
 
An excellent travel accessory well worth the investment are "chains" for your shoes (Yaktrax.com is one popular make) or rubber outer slippers. These devices provide added traction while walking or jogging on ice and snow. Because of energy costs plus perhaps a more rugged winter ethic, European resorts and parking lots feature less shoveling, plowing, sanding, or de-icing than the USA and thus you can often find yourself with really scary walks and jogs. We've actually had serious injuries in past USA groups from falls in parking lots so this isn't a casual suggestion!
 
It is a good idea to stuff a smaller (1-2 pair) nylon ski bag in your large travel ski bag/tube. Why? This smaller ski bag can be very useful once we are in Europe for the daily short trips to ski venues and doesn't add much weight to your luggage on the way over/back. Getting on and off buses is much easier if you have your skis/poles in a small bag as well as walking short distances to/from skiing. Large international travel bags/tubes are less convenient for this purpose. The smaller ski bag is also useful on race day as an easy place to safely store spare pair(s) of skis while you race.
The Long Flight and First Day/Night Upon Arrival
On the long flight over the Atlantic, wear very comfortable clothing and plan on changing into slippers or (better) old warm socks right after you get to your seat. Fashion is fine and well, but you'll have an easier and more comfortable flight in clothing suitable for 6-12 hours sitting in airline seats.
 
A good habit for long flights is to immediately change your watch to the local time in the destination city once the plane has taken off. You can get the time difference off many websites just before departure. Once you do make the change on your watch, your immediate objective is to try and mimic the day/night behavior in the arrival destination as soon as you can. For example, if you leave New York JFK at 4pm Eastern time it is usually 9pm in your European destination. You thus want to eat soon (the airlines feed you quickly for this reason) and then get what sleep you can. Same goes in the "morning" at the destination.
 
If you can sleep on flights, as much of a nap as you can get in on the plane will greatly help transition once in Europe. Inflatable neck and lower back pillows can help some folks sleep or relax as well as using some sleep aids (herbal and/or stronger). Some folks can use sleep meds with success on long-haul flights. However, it is NOT a good idea to use sleep aids untested on trans-Atlantic travel nor mix them with alcohol. Ask your physician about any meds and it would be wise to test them BEFORE you try them on a plane. You also want to be wary about lingering side effects after you touch down in Europe. It'd be better to be wicked tired than a semi-drugged zombie that first day once you land.
 
Useful items for your carry-on to help the time changes and comfort levels would be: slippers or socks, toothpaste/tooth brush (noting security rules), a change of shirt for after you sleep, deodorant (noting security rules), electric shaver (men), hairbrush, and a washcloth. When you get up in the destination "morning", it is a great idea to go through the whole morning routine while the plane is still aloft to freshen yourself...all to assist your time change.
 
Hydrate well on the flights over and keep a steady supply of bland food in your stomach. It is always a good idea to have a few high calorie food items that pack well (granola bars, nuts/raisins, etc.) in your carry-on for emergency food needs. A water bottle should be with you at all times even if empty...just in case.
 
Whether you sleep on the flight or not, make sure to get up at least a couple times to loosen your limbs, get blood moving, and stretch. This is particularly a good idea in the final 2-3 hours before touchdown. Compression socks and tights have a good track record at helping legs bounce back after long flights. Make sure to try out any compression clothing for long periods before the big flight to make sure you don't have any problems.
 
Usually customs and passport control in Europe is a snap so the biggest hassle is dealing with passport control lines and collecting all the big bags. Always select the green "nothing to declare" exit and try to stay with other USA skiers in finding ground transportation or the next connection after you clear customs. It is common to be groggy upon arrival after trans-oceanic flights so having others around you know helps keep you calm and alert.
 
THE FIRST DAY IN EUROPE...is the most critical day in terms of getting "on time" and being able to sleep through the night on the destination time. What often works the best is to simply keep yourself moving and outside in natural light as much as possible throughout the first day in Europe. Walk around the destination city. Go skiing. Do whatever will keep you moving and in light. Try as hard as possible to avoid a nap during the day and (if possible) also try and avoid drinking caffeine or alcohol in the first 24 hours after arrival. Once night comes, stay up as late as you can manage (7-9pm in Europe time is a good goal) before crashing. If all goes well, you'll have a solid first night of sleep and be "on time" henceforth. Sometimes a sleep aid is necessary the 2nd or 3rd or 4th nights, but try and avoid them if you can as they can impact ski performance.
 
Currency conversion is always an interesting game and everyone has their theories as to the best/cheapest method. Getting a small amount of euro ahead of time at your USA bank or at the airport is often a good idea if you have many train or bus connections and/or will be making small purchases with small vendors that would prefer cash euro over credit or debit cards. You will get a better exchange rate if you find a bank outside the airport and debit or change out a reasonable amount of currency there. Using credit cards whenever possible is always a good idea and can decrease how much local currency you'll need. However, as mentioned earlier -- be careful to check the fine print on your credit cards to make sure they don't charge you "hidden" fees for doing an international currency conversion (this can add several percentage points)! The pre-paid debit card (also mentioned earlier) is also a great option.
 
ATM's can be found throughout Europe and generally represent a good way to get local currency at a fair exchange. Check with your bank first as to what terminals will have the lowest fees.
 
At the end of the trip, avoid the tendency to spend like crazy if you have extra currency...and do NOT change it back to dollars unless it is a very large amount! You never know when you or others can use the foreign money in the future so hang onto it in a safe place at home.
Ground Transportion Once At The Worlds
All competitors should plan on using the bus service that the MWC Organizer will provide in the local area the Worlds are held. It will have regular routes it follows and will stop at most major hotels. Usually a bus comes by every 15-30 minutes so it is easy to plan your day. Your hotel should have a schedule posted within 24-48 hours after arrival (but it can take awhile with some organizers so be on the watch for other pick-up locations and schedules posted). This same bus will cycle back to your hotel from the race venue. In some cases we are within walking distance of where you need to go so that really makes it easy (but see notes above on getting traction devices for your shoes!).
 
Usually it is not a problem for spouses, families, supporters, etc. to also hop on the MWC buses at official hotels. Credentials are rarely checked...but this can always change so be on the lookout for other area transport if limits are suddenly placed on who can ride official MWC transport.
 
Depending on the site of the Worlds, it may or may not be easy to walk from hotels to various regional attractions, shops, etc.. It also may or may not be easy to use the MWC buses to get to these places. AXCS makes an effort to select official travel group hotels with easy walking access to at least some amenities. If you elect to stay in an apartment doing your own cooking, you are strongly advised to get the distance and hours of a local market before making a reservation.
USA Contingent Information
Be aware that no changes to race registration or personal data can be made once we get past a certain deadline after the registration closes (varies each year). Pay careful heed to announcements about deadlines for any race changes mentioned by AXCS in the two months prior to the event. The Worlds is a logistical challenge for any organizer so strict registration rules are in place to make the event go smoothly. You need to understand that there is no such thing as a "small change" with this event!
 
The U.S. contingent will have our AXCS National Director on hand the entire trip as Team Captain, emergency contact, wax advisor, and all around aide to all U.S. competitors. The National Director will be the USA representative to all team leader meetings and will also lead all USA contingent meetings most nights during the Worlds. These meetings will also serve as organizational opportunities for folks with an off-day to volunteer to help those racing with tasks such as wax testing and race feeds. If you've never been to a Euro-Worlds, you'll love the way USA skiers band together to help each other, develop friendships, and generally have a great time!
 
The exact meeting schedule often has to be a last minute development simply because the National Director has to know how long it takes to physically get back from the team leader meeting to a designated USA meeting location. If not announced via email and xcskiworld.com prior to official travel group departure, the meeting times and locations will be announced at the official travel group "base hotel" once we are in-country.