Join AXCS
Great benefits year-round! Both USA & international memberships.
Image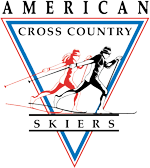 Prepared by AXCS National Director J.D. Downing
A few travel items are worth special mention/repeating as they are so important and/or are so common with international trips for adult XC skiers.
1.) Waxing At The Hotels or Apartments
Per MWC/WMA norms, all our USA lodging will provide a reasonable amount of space for waxing your skis at the lodging location or within a reasonable walk. What WMA asks for at the minimum….
— sheltered from elements (maintenance room, parking garage, or similar);
— good ventilation;
— sufficient light;
— multiple power outlets;
— a few tables on which skiers can clamp their own ski profiles or vises (the hotels will NOT be expected to provide clamps or profiles!).
Generally we do pretty well with OC's and hotels complying with these requests.
But here's the bottom line — no one can guarantee that the locals will provide the world's best waxing area right off the bat. Please everyone note that it can take a few days to get improvements to what we might find upon arrival. Usually hotels help us figure it out. If we can just be patient, polite, and roll with little inconveniences — it all works out in the end.
Final Reminder: You will need to source your own profile or travel ski vice (Swix, Holmenkol, and Toko all have nice ones), your own waxing iron (remember you need a Euro iron or a converter as the voltage is different), and your own wax/tools. None of this stuff will be provided! If you talk to your friends on the trip you probably can find a way to share one profile and one iron amongst 3-5 people plus you can share a lot of waxes (especially kick) which will cut down on packing space and weight issues.
***
2.) Waxing At The Stadium -- The O.C. will be providing a communal waxing area (tent or similar) for all nations to share on race days. It's intended mostly for last minute work on skate days and as a sheltered space (if needed) on classic days. Often this space is available at odd hours (depends on security and volunteer availability) for glide waxing if you don't mind a little walk with your gear from your hotels.
USA wax technicians traveling in our contingent will have reserved space for their use. Please respect this as a place of work and do not expect to be able to do your own waxing in the same unit.
***
3.) Taking Care Of Yourself The Week Prior To Departure -- We know from past MWC trips it is very important you take good care of yourself the week prior to the MWC trip so you are rested and ready for the travel. This is a big help to minimizing health problems.
Sleep as much as possible. Eat well. Reduce life stress (if possible). Reduce training load. Etc, etc, etc... Make sure to pack most of your gear well ahead of time (right now would be a good time to get started!) and make last logistical arrangements well ahead so you are not in a panic buying or fixing something in the final 1-2 days before take-off.
***
4.) Packing Smart -- In your carry-on, figure out a way to bring a complete set of race clothes (down to your race underwear) and ski boots for your first technique. If your bags are delayed, you can always borrow skis/poles -- but race clothes and ski boots are always a much bigger hassle to borrow.
A clever technique is to pack a nylon bag with these carry-on essentials. Then only have one other small carry-on bag/purse with normal stuff you want on the plane. You can easily stuff the nylon bag in your bigger duffle or suitcase for getting to the airport. You just pull it out to check in for the flights. Then stuff it back in the big bag once we are in Europe. Simple system and works great. For our return journey you can just pack normally since you won't be worried about delayed stuff coming back to the USA.
***
5.) Healthy Habits On The Way Over -- On the plane it is always wise to bring hand sanitizer (3oz or less for TSA requirements in the quart bag) plus a packet of sanitizing wipes. Wash your hands as often as possible on the plane and in airports for two full "happy birthday" songs and use the hand sanitizer whenever needed in between hand washing and always just before eating anything. Use the wipes in between hand washing as well as to wipe down "clean" your seat area on the planes (basically everything you will touch often on the flights) -- particularly the trans-Atlantic plane. Do not worry about other people giving you funky looks when you do this -- we'd all prefer funky looks than funky bugs that ruin our fun!
Although it seems over-the-top, having a bandana ("buff") or even medical mask in your carry-on is a good idea in case you get stuck seated near someone coughing or sneezing. If you are sick, having a buff or mask can make you less of a target for dirty looks from everyone around you. Remember the plane lavatory will be the worst spot for bugs (any and all surfaces). Keep your hands away from your face and wash as well as possible when visiting the restroom. Get in the habit of only touching surfaces (think door handles) with a tissue or paper towel after you wash your hands.
When you see friends on the trip or meet new USA skiers on the way over, PLEASE TRY AND AVOID HANDSHAKES WHENEVER POSSIBLE -- especially on the trip over and first 72 hours in Europe. It's much, much, much better to hug or "fist bump" then the old standard of shaking hands. Yes, it's a very hard habit to break, but it really will help us keep illness at bay!!!
Here's a medical student's blog backing up the no handshakes rule -- https://www.kevinmd.com/blog/2019/03/its-time-to-wave-goodbye-to-the-handshake.html
Note: If you are feeling ill on the way over, PLEASE QUARANTINE YOURSELF as much as possible on the journey and after arrival to our destination. Just keeping space between yourself and others in the airport is sufficient along with avoiding hand shakes. There's not much you can do on the planes, but it can be good to have sleeping pills handy for your benefit and that of others. Please also avoid eating in the main area with other folks until you have felt better for at least 24-48 hours.
***
6.) Healthy Habits Once We Arrive -- AXCS has some time-tested guidelines that will help us reduce illness and keep folks out racing if we all do our part.
A.) See above about washing hands as often as possible, using hand sanitizer liberally, and using hand wipes liberally. Keeping hands clean and keeping hands away from your mouth and nose are the best ways to keep bugs out of your system! Be aware when your hands have touched common surfaces such as door handles -- and try and get them clean soonest afterwards.
B.) See above about LIMITING HAND SHAKES!!! Fist bump. Hug. Chest bump. Wave vigorously -- but NO HAND SHAKES!
Note: At some point on the trip you'll no doubt see your trusty National Director having to shake hands as part of political duties within the World Masters Association. This is especially true when J.D. has to do a round of medal ceremonies. Rest assured that the O.C. has a vat of sanitizer and a steam water hose backstage to keep J.D.'s bug paranoia controlled :-).
C.) At meals, bring hand sanitizer or hand wipes and stock up on paper napkins or tissues. We always ask hotels to try and provide wipes -- but what we ask for and what we get are two different things. A great system with buffet eating is to use a paper napkin or tissue as a barrier as you reach for serving spoons in the buffet. Then when you get back to your table, use your sanitizer and/or wipes to double down on the process. Yes, it's a little paranoid, but it will only take one lovely 24-hour norovirus to convince you forevermore that anything you can do to avoid a repeat episode is well worth the effort!
D.) If you find yourself coming down with something, immediately self-quarantine yourself as much as necessary to keep whatever you have from spreading. A good rule of thumb is to eat apart from others for at least 48 hours or until symptoms are gone. Keep your hands as clean as possible. Limit your exposure in common areas like wax rooms. You can still socialize as the symptoms die down, but please try and keep a safe distance inside or meet people outdoors.
***
7.) Getting Cash Currency -- There are several viable ways to obtain cash currency before and during the trip.
a. If you have a decent size local bank, you can usually order a reasonable amount of currency and have it deducted from your account. Exchange rates this way are only average, but it's very easy.
b. You can use ATM's both at the airport and at local banks. There are usually transaction fees since it'll most likely be out of your bank's network -- but the exchange rate can be decent and it's very easy (especially if you need more cash once over there).
c. Travelex- cash passport cards are a pretty convenient way to load funds onto a debit card good most places in Europe. You can find "TRAVELEX" counters in many major airports here in the States and overseas. Decent compromise between lots of cash and credit cards. Exchange rates will be just OK. More info at: www.cashpassport.com
d. Finally...although not a cash issue, it is worth making sure of any international fees you are charged on your credit card before we leave. This may influence the way you want to pay for some things if you do get charged fees. You also want to give your card company a travel notification before we leave to help avoid declines once the trip is underway.
***
8.) What To Do If You Have Travel Problems On The Way Over
i. BEFORE departure, make 2-3 copies of all your tickets or e-tickets and stash in several spots in your bags. Make sure you write down all booking reference numbers for ALL airlines used plus toll free numbers both here in the USA and in Europe.
ii. BEFORE departure, research some alternative flight options if you have tricky connections with limited routes.
iii. BEFORE departure, print out or write out what you are going to do if you miss ground transportation connections set up by AXCS. See AXCS arrival instructions if you are slated for AXCS buses.
iv. BEFORE departure, make sure you write down the address of your hotel in case you have missing bags.