Join AXCS
Great benefits year-round! Both USA & international memberships.
Image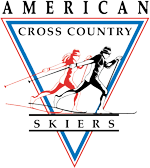 XC skiing spans the globe with ski opportunities on literally every continent (at least in a few spots) and select parts of Oceania every year. Groomed XC skiing may be a bit more limited, but there is still a planet worth of XC adventures out there.
For members of American XC Skiers (AXCS), the association is proud to offer a growing exclusive resource of select ski spots our members have experienced around the world that they'd like to share with other folks. This content is restricted to members-only (providing yet another fantastic reason to become a member of AXCS today!). If you are already a member, please contact the AXCS National Office for your access info to this exclusive content.
Latest AXCS Member Exclusive Info for Ski Destinations:
Information and Contacts for Experiencing the Swedish Vasaloppet week
Information and Contacts for Experiencing the Norwegian Birkiebeiner Rennet week
---
To Discover dozens of XC ski spots across North America, please visit the pages of the non-profit Cross Country Ski Areas Association.