Join AXCS
Great benefits year-round! Both USA & international memberships.
Image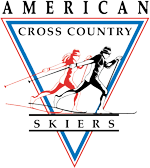 SCROLL DOWN FOR USA UPDATES.  Daily updates posted until March 11.
****************************************
Essential MWC2022 & Canmore Links 
Pre-Arrival Info From the Canmore OC: Where to get your packet, parking info, trail pass info before March 4, plus a lot more.
MWC2022 Race Start Lists For Each Race Day
MWC2022 Registration List: Listing of all skiers from all nations registered.
MWC2022 Program: A ton of useful info from the organizers in one pdf.
Official Event Website: www.MWC2022.com
Team USA Race Specific Notes: General pre-event notes with common MWC2022-specific race questions.
All about the Team USA Relay Teams
Web Cam at Canmore Nordic Centre
The Weather Network Canmore Forecast: This is the forecast that locals recommend.
Trail Sports Waxing Services In Canmore: Use this link to book waxing services.
Honorary U.S. Masters Team: "The competition within the competition". As part of the 2022 AXCS National Masters being "overlaid" on top of the MWC2022, AXCS will recognize the top USA age group performers over best 3 of 3 races at the MWC2022. 
****************************************
Pre-Trip Items Specific to MWC2022
Canmore Organizers Really Helpful USA-Specific Going-to-Canada Notes: Easy-to-read summary of what you need to do for your Canadian arrival. Also see the Government of Canada Press Release For March 1 Relaxed Travel Requirements.
ArriveCAN Account Set-up & Basic Arrival Info: This is the official Canadian government arrival process. Setting up your ArriveCan account is free. Be aware there are fake (scam) websites that want your personal info and $. 
USA MWC2022 Travel Tips: Summary of links and notes AXCS is gathering to help USA skiers prepare for your Canadian border crossing.
Hotel Directory of Official MWC2022 Lodging (lodging with special pricing & on bus loops)
****************************************
General Resources For MWC Events & International Ski Travel
Pre-Trip Countdown To-do Items: AXCS has been doing this a long time, good advice here.
International Travel 101:  Useful general international travel tips for adult XC skiers.
MWC Team USA FAQ:  Several of the most common race-related questions.
****************************************
MWC 2022 TEAM USA UPDATES
( posted by USA National Director J.D. Downing)
************  ************. ************
Thursday, March 11 --  4:50pm MST updates
(jump below "final MWC2022" stuff to see Friday long classic race notes)
************
--> General Final MWC2022 Notes For All USA Skiers 
--> MWC2022 Awards tonight 5:30pm at Civic Centre + USA top three awards for those leaving town.
--> Testing Return Flight Info Posted Under Wednesday updates
--> Photos, photos, photos!!! If you have any really nice shots, AXCS would love to archive them for use in future AXCS media. You can email a few shots or arrange a Dropbox or similar batch send to me. T'hanks in advance!
---> Note: The organizers have a really fun outdoor plan for Friday finale. So if you aren't leaving town before tomorrow night, be sure to go to the final Awards and Closing on Friday, from 7-8:30pm after your registration-paid-for dinner at various dining places that you reserved previously hopefully.
--> USA National Masters top three Awards for Thursday and Friday races will again be distributed out of my rental car at the Friday MWC2022 finale (look for a white car, me nearby, AXCS banner or USA flag in closed bit of street opposite the MWC stage area). 
************
--> Notes from Team Captain's Meeting #6 (for Friday, March 11 long distance CL races) 
-> Pay close attention to your start list time. Almost identical pattern to Thursday long FS races.
-> Weather: Forecast ranges from -13C to -16C overnight, +5C to -1C high on Friday afternoon (big forecast range on that), -9C to -12C at 9am start forecast ranges, partly or mostly sunny. 
-> Normal access to start. Normal classic start grid just like Sunday/Monday/Wednesday 2 tracks whole route
-> Normal stadium — everyone does laps on Friday so...MAKE SURE YOU ARE ON OUTSIDE WHEN LAPPING!!!! -- and -- MAKE SURE YOU ARE ON INSIDE WHEN FINISHING!!!!
-> Classic Technique zone will be in normal spot on Friday. PAY ATTENTION TO STOP YOUR Double Pole IN TIME!!!!
-> Pay attention at the 5km and 15km split point so no one goes the wrong way! (we did have a couple folks have issues with this on Thursday -- ye be warned!)
-> Grooming tonight. Tracks will most likely be glazing over time due to traffic so prepare for that in your kick waxing plans.
-> Same warm/test
-> Same feed stations as Thursday and last weekend. 
-> No changing skis (unless you break one)
-> If you DNF, please notify a volunteer or official. Ideally in the stadium or someone with a radio.  If you abandon out on the course, turn your bib inside out (although you might as well ski back on course and then DNF at stadium).
-> Closing Dinner tomorrow 5pm to 6:45pm at locations you reserved (hopefully) by the March 6 deadline.
-> Outside Awards, Closing Ceremony, Western Sendoff from 7pm - 8:30pm at the Civic Centre Also final USA top three awards distributed!!!!
-> Great job Team USA! Hope you all have had a wonderful time! Stay safe!
************  ************. ************
Wednesday, March 10 --  5:00pm MST updates
(jump below "home stretch" stuff to Thurs race notes)
--> General "Home Stretch" Notes For All USA Skiers 
---> Heading Home Testing Repeated Notes
I'm repeating here the organizer COVID testing notes emailed a few days ago about required testing for those flying home to USA in next few days. (if you drive, no return test needed, just proof of vaccination)
Canmore: You can book an Antigen test at Gourlay's Pharmacy #120, 1151 Sidney Street in Canmore. To book your appointment CLICK HERE!
Calgary Airport: You can book an Antigen test or PCR test at NUMI BOOK HERE!
Any questions can be directed to Ann Lohka, COVID-19 Coordinator for the event.
***
---> AXCS needs great MWC2022 Photos Starting on Sunday!
I've got the print deadline for the AXCS Spring Digest coming up Monday (yeah, great planning JD!). I could really use some special photos from any of you to make everyone in AXCS membership that didn't come super jealous. You can use email for just a couple photos or send me a Dropbox or similar type of photo link. Thanks in advance on this!
***
---> Note: The organizers have a really fun (short) outdoor plan for Friday finale. So if you aren't leaving town before Friday PM, everyone is urged to go to the final Awards and Closing on Friday, 7pm after your registration-paid-for dinner at various dining places that you reserved previously hopefully.
USA National Masters top three Awards for Thursday and Friday races will again be distributed out of my rental car at the Friday MWC2022 finale (look for a white car, me nearby, AXCS banner or USA flag in closed bit of street opposite the MWC stage area). 
************
--> Notes from Team Captain's Meeting #5 (for Thurs, March 10 long distance FS races) 
-> Really Important Note: You absolutely need to pay attention to your category start time on Thursday. This is a different start pattern than all other individual races. Oldest skiers go FIRST. Then 30km men and F8 to F1 women in reverse order of your age. Then the M6 to M1 men in reverse order of your ages. 
-> Weather for Thursday: Various websites show -13C to -19C overnight low -- then warming to between -10C to -15C by 9am first start -- then warming to -6C or -7C during the 45k races . So not exactly Hawaii, but still warmer than the early morning today.  Mostly sunny skies tomorrow with low wind (yea!). There would be a very low probability of any race start delays on Thursday.
-> JD coaching note: All glide recommendations I've seen are to stick with colder waxes as the snow will stay very cold no matter which temp forecast is right. It is more variable what type of skis or structure/grind is best. Note that the 5km loop the relay was on has a nearly 100% manmade base. But the far 10km of the 15km is far more natural and probably even colder. So you may need to pick skis on Thursday that can toggle between those two worlds.
-> Normal chip check prior to normal tunnel access to start. Most/all of you know the drill on getting to start area 10mins ahead of gun time so you get organized.
-> Normal 16 lane start grid then no tracks after double pole zone just like Saturday mid-distance skate races. 
-> Normal stadium with the finish and lap split set up just like Saturday mid-distance skate races. Tomorrow everyone laps 1 or 2 times so MAKE SURE YOU ARE ON OUTSIDE WHEN LAPPING!!!! You only stay sharp left when you are finishing your final lap!!!
-> No more 10km for MWC2022 so the only people that need to pay attention to a course turn off are 5km skiers -- and all of you go first in the day so your route should be really obvious!
-> Grooming tonight.
-> Exact same warm/test area to the town side of the stadium complex. If you are testing skis on the Banff trail or between XC and biathlon stadiums -- you are in the wrong place. 
-> Race feeds provided at the 7km point on the 15km loop and in the lap lane in stadium for all racers. Race feed will be warm water/Gatorade. No designated self-feeding places. Just use common sense, do not obstruct others, and clean up ALL trash.
-> Awards Ceremony outside at Civic Centre 5:30pm
--> USA Top 3 Awards for Thursday will be mostly given out on Friday's final MWC2022 Awards and Closing Ceremony. However, if you are leaving town on Friday, I will have a small amount of USA top 3 stuff with me at MWC2022 Thursday awards.
************  ************. ************
Tuesday, March 8 --  4:50pm MST updates
--> Here's the Scoop on Tomorrow's MWC2022 Relay
First thing -- we are not going to do an in-person relay meeting tonight. So all the notes here need to suffice and/or you can email tonight and/or ask me stuff in the morning.
a. Start Times
9:00am Men M1-M6 (18 total teams), USA is one of two M6 teams starting in the second row.
9:05am Men M7-M10 (15 total teams), all cats on the front start row.
10:40am Women F1-F5 (remember MWC relay cats are 10 year blocks -- 13 total teams), all cats on the front start row.
b. I will have all USA bibs in USA wax cabin #7 no later than 8am. It would be amazing to have a couple volunteers to head up first the men's bib handout and then a bit later the women's bib handout. 
c. IMPORTANT NOTE ABOUT BIBS FOR THE RELAY THIS YEAR: Because of a long list of factors, WMA has allowed the Canmore OC to get really creative with relay bibs for MWC2022. The OC wants you to WEAR YOUR REGULAR INDIVDIUAL BIB -- inside out -- and safety pin on your relay bib numbers (they are the same size as a running race bib) on the front and back. In theory you could also pin the relay bibs on a racing top if you don't care about pin holes and/or forget your regular racing top. Yes, we will provide your safety pins with your bib numbers to pin on.
d. Every MWC relay leg is a separate background color so that everyone can identify the different leg skiers. Red is leg #1 — Green is leg #2 — Yellow is leg #3 — Blue is leg #4
e. I am requesting 100% of the men's relay skiers be at the venue and thru our USA bib pickup at USA wax cabin #7 absolutely no later than 8:15am. One huge reason for this deadline is so any of our many alternates can know that they are no longer needed. Another huge reason this year is so that you have a few minutes to try and meet your relay teammates if you didn't know them already.
f. I am requesting 100% of the female relay skiers be at the venue and thru our USA bib pickup at USA wax cabin #7 absolutely no later than 9:45am. Same reasons as "e" above.
g. IMPORTANT ITEM #2: All relay racers will WEAR YOUR REGULAR TIMING CHIP just like any of the individual races. If anyone already turned in their chip or you forget your chip, you can get a replacement at the race office just for the relay.
h. Chip check again just before you go into start tunnel. Max classic pole height random check again for all classic skiers.
i. Stadium access is thru the same tunnel you've been using for all individual races. The 1st leg is exactly the same process as individual starts. #2-3-4 legs go from clothing drop pen direct to relay entry (towards biathlon range).
j. First leg is classic so the start lanes and first 300m will be set up exactly like the past two CL races. Read note below for Sunday and Monday if you have questions.
k. 5km "green" course for both CL and FS legs. Same exact 5km as used by eldest categories for all their individual races. For Weds all intersections will be totally blocked off from 10/15k so you would have to really work at it to go the wrong way.
l. For CL skiers, THE SAME TECHNIQUE ZONE WILL BE THERE FOR RELAY AND FRIDAY LONG RACES!!!! Signs, V-boards, and whiskers all will mark start/finish.
m.  The lap lane will be the relay by-pass and tag zone. Actual tag zone will be immediately in front of the biathlon range. Only 4th leg skiers will actually ski into the finish.
n. Leg one skiers will obviously go thru tunnel first to get to start, then subsequent leg skiers will go thru "when you are ready". When leg skier is 4mins out from arriving to stadium, the OC will attempt to get word to announcers. But since you won't be able to actually see your teammates until they get really close to the tag, all USA skiers will need to pay attention to estimated leg time of who is tagging you. Talk to your teammates before the race so you can get an idea of what they skied the 10k or 5k races in -- then adjust for the 5k relay loop and Weds conditions.
o. Tag must be on the body (torso front or back) — not touching arms/hands, not rear end, not legs. Make sure that you are careful with your poles (both person tagging and tagger) that you don't tangle on the tag.
p. All legs will depart via the 2nd tunnel just like individual races. Clothing pick-up in the same spot.
q. Course will be groomed Tuesday night. Classic 2 tracks and skate lane most of way. Where it is narrow — 1 CL track
r. Same wax test and warm-up loop
s. Weather: forecast has as cold as -18C overnight, flurries, high on Weds -8C, OC guesses men's start will be -10C.  (Yes, if it ends up staying super cold towards race start, the jury can consider a delay to let it warm up a bit. But do NOT plan on it!)
t. Stadium Relay map is posted on the MWC2022.com website if you want to see all details.
u. Awards will be outside at 5:30pm in the normal Civic Centre location. 
****************
--> A few other things
-> There were some medical responses yesterday (Monday) associated with the MWC. Those that saw what happened will be pleased that all ended up with good news and everyone is OK.
-> If you didn't catch me on Monday, JD will have a supply of USA top three awards from Sat/Sun/Mon races on hand at the Wednesday evening relay awards. We will also do another top three USA finisher awards handout on Friday evening for the Thursday/Friday distance races.
****************
Tuesday, March 8 --  1:15am MST updates (yes, that is the correct posting time)
--> Relay Line-ups 
Please email jd at xcskiworld dot com if you spot someone that isn't actually available or someone isn't able to do the technique listed or other critical items that I need to know. 
Some teams were very obvious. Others were splitting a lot of hairs and required a ton of time to reach a fair and logical decision. In some cases, technique availability for 1-2 skiers determined a series of decisions for several teams (that's normal). I can safely say that everyone available was put into the ranking and position matrix.
We were able to stay entirely within categories except for the youngest category for women. We also were able to stay within category with four of the men's categories and then minimal movement with 3 others. A lot of split decisions came down to percentage back results (when skiers didn't race head-to-head).
This year WMA isn't requiring naming alternates just for a specific category. So I've listed the "most probable" alternates for a range of categories. This is a partial list! Flexibility is key given the various relay rules. Many other USA skiers not shown will be put in play as alternates if situations dictate in the next 24 hours. Then we will limit alternates to just a few willing volunteers going into Wednesday morning (final alternates on race morning actually need to be race ready if need be). 
Tentative relay start times are 9am for the first men's wave (probably two waves close together) and 10:30am for women.
************  ************. ************
Monday, March 7 --  8:30pm MST updates
--> Relay Availability is now closed. 
If you marked "yes" or "no" (or emailed me), I'm going off of what I was told to form USA relay teams for Wednesday.
The planned race times are men starting at 9am (probably two waves separated by a small amount of time) and then women starting at 10:30am. That was the plan as of 36 hours ago anyways. 
This will likely be a late night. I hope to post teams before collapsing into bed. Worst case I'll post what I have tonight and then finish remaining teams in the morning.
Great job thus far Team USA!!!
************  ************. ************
Sunday, March 6 --  5:15pm MST updates
--> Notes from Team Captain's Meeting #3 (for MOn, Mar 7 short distance CL & FS races) scroll down below USA Awards note immediately below
--> USA Top 3 Awards: Pick Them Up Monday starting at 5pm in Civic Centre until short distance race awards ceremony ends!!!!
As always with MWC events held in North America, we are also recognizing top three USA finishes in every individual race this week as the 2022 AXCS National Masters Championship podium. 
AXCS has medals and/or unique beverage coaster awards for you (3 styles to recognize gold/silver/bronze). Your loyal National Director does not want to cart all this stuff back home. 
So -- if you are a top 3 USA finisher from any FS Saturday race, any CL Sunday race, or any Monday race -- PLEASE stop by the Civic Centre from 5pm until the MWC Monday awards ceremony ends tomorrow night and pick up your USA award. I will have a USA flag out and try to be obvious where I'm located (or just ask other USA skiers). You can also arrange for someone to pick up your award. Please note that AXCS does not have the budget to mail USA awards to you without some $ help if you don't pick up your USA awards this week!!!
We will do another award pick-up on Friday for both the long distance races.
************
--> Notes from Team Captain's Meeting #3: Monday Short Distance Races
-> Same general stadium complex on Monday so if you just arrived, please scroll down to pre-race notes the past 2 days for more info or look at maps in race packet on at MWC2022.com
-> USA wax rooms (#6 and #7) are available for use by all USA skiers on all remaining days. Skaters please keep your traffic light during classic races (especially if there is precipitation).
-> REPEAT ITEM: Warm-up and wax testing is emphasized to be mainly on the groomed test hill and warm-up .75km loop on the eastern side of the final sweeping lap/finish turn. Please AVOID testing skis or skiing on the Banff trail especially after it leaves the merger of the XC and biathlon stadiums. There were some light conflicts and heavy congestion with general public skiers. 
-> REPEAT REALLY IMPORTANT ITEM: When you are warming-up or cooling down, please do NOT ski with your bib number exposed. Either turn it inside out or take it off. That really confuses volunteers and general public alike!
-> Same access to start as Saturday and Sunday. You are again advised to visit the Kastle tent to do a chip check before you go thru the tunnel to start. That way you can see your grid position.
-> For CL morning races, there will again be random maximum classic pole height checks.
-> For both CL and FS races, there will be exactly the same start grid layout and first 300m as Sat and Sun. 
-> For CL morning races, there will again be a "technique zone" roughly 1.5km into the shared course between 5/10k. This zone will be super clear on Monday. Four skiers (other nations) did minor violations on Sunday and 3 of them were issued a 1 minute time penalty. Remember that on that technique zone uphill you have to either diagonal stride or herringbone. Absolutely no double poling EVEN IF YOU CHANGE LANES (2 of the guys today were changing lanes). A simple rule is either it's one pole or no pole in the ground at any time in the zone.
-> For the FS afternoon races, there will be a light re-groom following the last classic start wave. The OC will use a small machine to wipe out the inner-most classic track (leaving 1 CL track even during the FS race). 
-> No lap lane in the stadium since everyone is doing one lap (both 5km and 10km). 
-> The OC is asking that spectators avoid skiing on the race course during all races. Absolutely no skiing backwards on "live" race courses and no skating on a "live" classic course! This was apparently a bigger problem in the open "mine scar" at the high point of the 15k and 10k loops. So please only use public trails and/or ski /walk off to the side of "live" courses.
-> No feed station on Monday. 
-> Weather: -2C overnight low and +2C Monday high with possible flurries in the afternoon.
-> Grooming will happen tonight. 
-> Monday race awards ceremony is again 5:30pm outside at the Civic Centre downtown!
************  ************. ************
Saturday, March 5 --  5:00pm MST updates
--> Notes from Team Captain's Meeting #2
-> Same general stadium complex on Sunday (actually all race days) so you can scroll down to yesterday's notes for more info or look at maps in race packet on at MWC2022.com
-> REMINDER that USA has two waxing/storage/changing rooms for all of your use -- rooms #6 and #7 (facing away from parking lot on the upper floor) in building with signs saying "Wax Building" to the Park entrance side of the biathlon complex. During classic races, please make the rooms available for kick waxing application.
-> Warm-up and wax testing is emphasized to be mainly on the groomed test hill and warm-up .75km loop on the eastern side of the final sweeping lap/finish turn. Please AVOID testing skis or skiing on the Banff trail especially after it leaves the merger of the XC and biathlon stadiums. There were some light conflicts and heavy congestion with general public skiers. 
-> REALLY IMPORTANT ITEM: When you are warming-up or cooling down, please do NOT ski with your bib number exposed. Either turn it inside out or take it off. That really confuses volunteers and general public alike!
-> Same as today, there will be a feed station on the 15k far point plus also in the stadium -- water and Gatorade warm, cookies. No designated feed zones are mandated, but use common sense and please remove ALL garage!
-> For Sunday races, all participants requested to do the chip test in the Kastle tent (there were some issues on Saturday with malfunctioning chips so this is no longer optional). The chip test will give you a preview of your start grid position if you don't look at it on-line tonight. Remember that you can see the start grid position by going to the MWC2022.com site.
-> To access the start, make sure you go in the left hand tunnel (just past big Kastle inflatable) and come out right hand tunnel. 
-> You CANNOT access by skiing directly from the warm-up area and kick test area thru the finish or lap areas. To get from those areas to the start, you MUST take off your skis, walk across a short section of parking, and then thru chip check and the tunnel just past Kastle tent.
-> Start grid — volunteers will help you find your pre-assigned place. Remember that you cannot move up to fill holes left by non-starting skiers! You have to start where you are assigned to start.
-> For the classic races there are 16 lanes at the gun, then a scramble zone, 12 lanes, another scramble, 8 lanes narrowing to 4 lanes and then finally to 2 tracks rest of the ramble. The skaters had no problem with the somewhat narrow section thru the trees after the start meadow. Classic skiers should really have no problem! :-)
-> There will be ski pole maximum height checks for all CL races. The FIS rule should be explained in the packet. These will be random checks. If "over", you will be allowed to start, but you can risk a yellow card or time penalty.
-> All classic races will have a Technique Zone requiring diagonal stride or herringbone (without glide) on the first significant hill shared by the 5/10/15 loops (it's maybe 1.5km in). At all times only one pole or no pole in the snow in this zone. Controllers will be watching.
-> There will be technique control on the course. Do not skate — it's a classic race.
-> There will be rakers on the one 180 degree right turn on the 15km just after the open area early on the big downhill homer.
-> Weather forecast is -10C overnight, up to 2C by 1-2pm. A little bit of snow could happen before midnight, but it's not a high probability. For early starters in the 9-10am range, -8C air is likely with the snow lagging to warm up. Then it will warm steadily to the noon starters. There was some glazing in places today. Tomorrow a tiny bit warmer could seem even more glaze with a lot more CL track traffic. So kick waxing could indeed vary a great deal depending on when you start.
-> Course will be groomed Saturday night, will "deal with it" if there was any surprise snow in early AM, probably using forerunners.
-> JD Coach Notes on Kick Wax: I've gathered feedback from several folks and there is a lot of stuff that is working pretty well. But it totally depends on when you are skiing, your skis, your technique, your fitness, etc, etc.. So no one recipe is going to fit everyone. If there is a pattern, some type of binder or cushion seems very helpful. Some folks are going with thin klister, others klister/covered ("PowerGrip" concept if not actually that wax), and still others with a solid binder and extra layers if your skis or your body needs extra mojo. 
************  ************. ************
Friday, March 4 --  4:00pm MST updates
--> Notes from Team Captain's Meeting #1 (for Sat, Mar 5 mid-distance FS race) scroll down below USA Relay Availability Notice
--> USA Relay Availability Sheets Now Available
Below please find two separate USA Relay Availability Google Sheets -- one for men and one for women -- that we need 100% of USA skiers to please mark "yes or no" if you would be available to race a USA relay leg next Wednesday -- and if "yes", please also mark down technique that you are able to do if asked. We need responses marked NO LATER THAN MONDAY, 7TH AT 7PM!!!!
If you have problems with the Sheets, you can also just email J.D. Downing with "yes/no" and classic/skate/both reponses -- jd at xcskiworld dot com
Couple essential things about USA Relay Availability Sheets:
1.) Please do not assume that putting down a "Yes" means that you would or would not be picked for USA Relays. This information simply gives USA National Director J.D. Downing a working database of skiers available. 
2.) It is critical that we get a "no" response as much as "yes". Some of our top age group skiers may not be available or interested in doing the MWC relay. J.D. absolutely needs that information!
3.) New WMA rules allow us to have a legal (meaning: medal eligible) relay team as long as we have one skier from that category and then we can drop as many as 3 skiers "down" in age. The USA focus for 2022 is to race as many skiers as possible actually in all age categories (this is more sportsmanlike given the massive North American advantages in 2022). So if you are one of the only skiers in our younger age groups, you absolutely have an excellent chance of being named to a USA relay team!
************
--> Notes from Team Captain's Meeting #1
-> USA waxing/storage/changing rooms are #6 and #7 (facing away from parking lot on the upper floor) in building with signs saying "Wax Building" to the Park entrance side of the biathlon complex. For skate races, USA skiers can feel free to do whatever in these rooms. During classic races, please make the rooms available for kick waxing application.
-> Common waxing tents are in parking lot going towards biathlon buildings
-> Medical support is downstairs in same building where you got packets
-> Start grid — rows are A, B, C, D, lanes are assigned from the middle and on out based on points and then random draw of all folks without points. Volunteers will help you find your start position. Start times and grid positions now posted on MWC2022.com as well as on Zone4.ca
-> One classic track will be set on perimeter of entire skate course after narrow section thru trees (use on downhills).
-> Weather; -10C overnight and up to +1C high, chance of flurries and partly sunny. Course will be groomed tonight.
-> To get to start, go thru tunnel to the middle of the biathlon complex, chip check will be located as you enter the tunnel (optional). Doing the chip check just verifies that the chip is working, also the chip check will give you the grid position you'll be in, and also make sure the battery is working. But if you want to blow past chip check -- that's OK too.
-> When you finish your LAST RACE of the MWC, turn in your chip in a bucket placed at the finish area. You will also use the same individual chip in the relay as well.
-> Clothing drop pen is after you go thru the tunnel, then there will be a staging pen for "next cat up". The clothing pen is intended for just a bag of clothes and not skis and suitcases. If you need to store larger stuff, use the USA rooms as per above.
-> For the finish, you'll do a "fly over" of the complex, finish to the inside - lap to the outside (as it was signed today). 3 skate lanes into the finish, 4 tracks on CL days.
-> For exit after finish line you'll get clothing and depart a separate route.
-> Organizer feed stations for the 30k will be at the far point of the 15k loop and also stadium -- water and Gatorade (warm) + cookies are planned. Do not anticipate volunteers handing you stuff (might happen, just don't plan on it.
-> If you plan on doing your own feeds, there are no designated feed zones, but use common sense on locations, neither skiers nor feeders can impede other racers (so be careful all around), and please remove ALL garage. 
-> Best access to the course is via the public side of the Banff Trail. You could also use some of the trails up mountain from the XC stadium (but those are on steeper terrain so ye be warned).
-> For warm-up and wax test you can use tracks on the big flat to the town side of the biathlon complex and then a 3/4k loop will be groomed the same as the course on that side as well. There is also the option to ski in/out of the XC stadium (but watch out for public skiers and lessons).
-> Note from the Technical Delegate:  on narrow section after start, everyone needs to relax in that one narrow section (especially in the men's 5-9 categories). JD Note: There is plenty of room after that one narrow spot, just chill and get your game on after it widens out again.
-> There will be live timing with links from MWC2022.com as well as on Zone4.ca
************  ************. ************
Thursday, March 3 --  8:30pm MST updates
--> For those still arriving to Canmore
Friday, 4th starts "official" training and race days for the MWC2022. So from now thru the 11th your trail fee every day is included in your registration.
Ski Conditions: There was a bit of fresh snow today (maybe an inch or two) and otherwise a firm base of natural and manmade. The fresh snow should till into the harder transformed snow for quite good/fast skating on Saturday. It could be interesting how the classic kick situation develops. Easier if there's more fresh snow on top, but trickier if it's a true mix of fresh and transformed. If USA folks wish to share good kick wax recipes the next couple days with others, email jd at xcskiworld dot com and I'll post successful combinations here ahead of the 1st classic race on Sunday.
************
--> USA Wax Rooms
There are two designated USA wax rooms in the building "next" to the stadium complex as you would walk towards the Park entrance. Our rooms should be signed clearly. These rooms are not intended to be storage areas on classic race days - please let folks work on classic race wax. But it's OK to store limited stuff in there on skate and training days. Just beware that the rooms are not secure. They should be unlocked by 7:30am and will be locked by 4pm. 
Also note that there is a shared international waxing tent immediately adjacent to the stadium complex.
************
--> Friday Opening Ceremony
For those that wish, the MWC2022 Opening Ceremony will take place Friday at 5:30PM (outside) at the Canmore Civic Centre (902 7 Ave). This event will also be live streamed. See the MWC2022 website for more information on the live stream link.
************  ************. ************
Wednesday, March 2 --  9:00pm PST updates
--> Start lists are now available for all race days
For those not used to the MWC process, it is really helpful if you can get used to the short version  name of your category. For example, a 30-34 year old female skier is technically in the F01 category for individual races. Announcers will use that short version and all start lists post category times that way.
************
--> The OC has also sent out via email information about Packet Pick-up, the Closing Ceremonies and Final Dinner plus information about Departure Testing for International Athletes
All registered athletes with a valid email on file with the Canmore OC should have this info (and the start list link) in your email inbox right now. But just in case -- I'll copy it all below.
Participants' package (bib pick-up)
Yes! Your race bag can be picked up at the race office (Biathlon Building), starting on March 3rd. Head on down towards the stadium and make your way up to the Biathlon Building - you will see our outside pickup area.  Every participant is required to pick-up their own package.
RACE OFFICE HOURS:
March 3-4-8 9:00AM to 3:00PM
Race Days 7:30AM to 3:00PM
*******
Closing Ceremonies and Dinner
Friday, March 11 5:00PM to 6:45PM Dinner - Venue of your choice
7:00PM to 8:45PM Closing Ceremonies - Canmore Civic Centre
We invite you to join us for the final medal ceremony and a very special "WESTERN" themed send-off!  Due to COVID, we were not able to host one big banquet.  However, we do have a distributed dinner set up and you have an opportunity to choose one of our great partner restaurants on the list.  Book your spot, enjoy dinner and then come on down to the Closing send off.  All seats must be booked by Sunday, March 6.
All full registration athletes, national directors and officials get an entry ticket for the distributed dinner, but you must book your spot!  Extra tickets for local participants/spouses/partners/guests can be purchased for $60 online.
*******
COVID Testing for Departing International Athletes
Recognizing that international participants will likely need either a Rapid Antigen Test or a PCR test to return to your country, we can help arrange these tests.  There is a local pharmacy in town that is able to provide Rapid Antigen Tests and we are working with another testing company to provide PCR tests.  We will send out an email to all international participants with a sign up page for the type of testing you need.  If for some reason, you are missed - please send us an email at [email protected]
************  ************. ************
Tuesday, March 1 --  8:30am PST updates
--> Current "International Relations" 
-> I've gotten a few notes from USA skiers in the past week related to the horrible on-going situation in Eastern Europe and WMA future MWC schedules. Although we all love to think that sports will always be completely removed from the geopolitical equation,  in reality, that doesn't happen. In this particular situation, it really isn't happening.
Given that I'm not just the USA National Director to the WMA, but also the current WMA President -- I am not able at this time to make any conclusive statements about what WMA is now or will be doing as it relates to future MWC schedules. But I can tell all of you that WMA is being very proactive on this entire issue and will have a conclusive statement ready latest by next Tuesday, 8 March. 
As of early this morning, I can also say that both the Canmore OC and WMA are immediately complying with official new requirements from the FIS Council (International Ski Federation) as it pertains to skiers from two nations. A total of three registered MWC skiers will be impacted.
************  ************. ************
Monday, February 28 --  11:30am PST updates
--> Short Monday notes.
-> All USA skiers have been reminded about this for weeks/months now, but if you have not already created your ArriveCAN account and arranged your pre-border/arrival COVID testing.....you need to get on those steps. Also make sure you keep your passport in a handy spot to make sure it makes it into your travel gear!
-> Snow and weather are looking great for the start of the MWC just days away now!!!
************  ************. ************
Sunday, February 27 --  2:30pm PST updates
--> Pre-Arrival Info From the Canmore OC
This document was emailed out to all registered skiers yesterday (Sat, 26th). Check your spam/junk folder if you don't see it in your email inbox. You should also have gotten a request for hat sizing (and sock sizing if you registered before New Years!).
************  ************. ************
Friday, February 25 --  9:00am PST updates
--> Start times for each category for each race day are coming very shortly.
I know a lot of skiers are antsy about seeing race day schedules. Drafts are completed. There are just a few more details/approvals and they will be posted later today or this weekend latest. So you know -- the cost of extending the registration deadline is this type of delay. There are LOT of details that go into MWC start lists and race schedules!
************  ************. ************
Thursday, February 24 --  8:00am PST updates
--> Current snow conditions intelligence direct from Canmore 
Below are two reports AXCS received Wednesday evening:
Report #1 -- Coverage is very good on the MWC courses. We had a few weeks of warmer temps with high winds that left a large amount of debris on the trails. However, this week we've gotten a few inches of snow coupled with brutally cold temps so conditions are now hard packed squeaky cold snow. Temps are expected to stay fairly cold over the next couple of days and we may get a bit more fresh snow overnight tonight followed by warmer temps starting this weekend (highs in low single digits Celsius). More snow is expected accompanied by colder temps by the end of next week. If they are correct that should make for winter like conditions with fresh snow and hard packed surfaces for MWC. Wind is not expected to pick up so the trails should remain debris free. I find the Weather Network to be the most accurate forecast followed by the Canadian government's weather website.
Report #2 -- Snow: the 5 km course will be a mix of machine made and real snow and the outer trails will be on real snow. Right now it is dry powdery snow all around as we had some new stuff recently. Generally the snow here is relatively hard packed and dry... very low humidity unless it is snowing or raining but even with snow in the air our humidities are low... 30-40%.
Temperatures can go to plus 5 C before melting occurs, but if the sun is out in March some hills get compromised and the snow becomes more moist. We don't get a lot of new snow this time of year but March can have a few significant falls. Generally we can expect warm conditions with freezing temperatures at night and around zero in the day. Always dangerous remarking on the weather here though!!!!
************  ************. ************
Wednesday, February 23 --  2:00pm PST updates
--> Updated notes added this morning to the USA MWC2022 Travel Tips page
I've put some questions and answers to detailed specifics of using an antigen test the day prior to Canada arrival (you also can use a PCR within 72 hours).
I also put the "how to describe your quarantine plan" notes on this Travel Tips page for easier reference.
************
--> Added items to the Team USA Race Specific Notes page
Notes about max classic pole height and classic technique zones added.
************  ************. ************
Tuesday, February 22 --  10:30am PST updates
--> How to describe a "quarantine plan" on ArriveCan
What AXCS is told from the Canmore OC and from the word they have in Alberta Health circles is that your "quarantine plan" simply means that — should you have a positive test once you are in Canada — that you have a way to stay in one place until you can safely travel again (two negative tests after 5 days). For MWC skiers, that's pretty much by default what your travel plan is anyways. We are all going to one place and staying in Canmore for an average of a week or more. So simply stating your original travel plan should match perfectly the "quarantine plan" requirement. 
Because you will probably be staying with other skiers, for the purpose of the "quarantine plan" you should say that for the purpose of the "plan", you will be isolated in a separate room or unit if it proves necessary (so not staying with others). 
It is also important to remember the odds in all our favor with any risk of quarantine. 
1.) You cannot enter Canada or race the Worlds without being fully vaccinated.
2.) You have to take a pre-arrival test and show a negative result (effective March 1, either a PCR test 72 hours before arrival or antigen test at a clinic 24 hours before arrival).
3.) To show a positive test in Canada it would probably only happen if you were randomly selected at arrival for another test and have managed to show a positive on that random test after very recently having a negative test before travel (meaning — super unlikely). AXCS is also told these random arrival tests are really being scaled back by the Canadian government as of March 1. 
************  ************. ************
Saturday, February 19 --  4:00pm PST updates
--> 16 Start Lanes For MWC2022
Veteran MWC skiers are used to the format we use for the MWC in terms of multiple wave starts based on age categories. In larger cats, we only start that group all at once for all individual races. With smaller categories (usually younger skiers), it is likely that multiple categories will start together -- but grouped together.
WMA points "seed" the best start positions in each wave. Once we get to only skiers that lack WMA points, we then randomly assigned start spots to flush out the front row and then any subsequent rows.
Typically the target is to have 19-20 start lanes for MWC races. But sometimes logistics make it hard to get that many. Canmore OC was trying a lot of creative solutions with their start area to get the full amount, but the position of a light pole, the required area for the lap lane, and the practical limits of snow available have required the OC to accept starts with only 16 lanes.
This should be a minimal issue for most USA skiers. But it's something that I wanted to share with you all now mostly as a FYI item.
************  ************. ************
Friday, February 18 --  1:30pm PST updates
--> Beware of fake ArriveCAN websites!
An AXCS member has discovered that there is at least one fake ArriveCAN website that looks legitimate, but is a scam looking to charge you money -- as opposed to the real (and free) Canadian government ArriveCAN website.
The real website for Canadian government travel requirements (and the direct link to set up your ArriveCAN account is only found at this web address:
https://travel.gc.ca/travel-covid/travel-restrictions/covid-vaccinated-travellers-entering-canada
Any website that says "ca-onlineform" dot com is a fake site. Beware!
************  ************. ************
Friday, February 18 --  8:30am PST updates
--> MWC2022 Registration Is Now Closed
The local organizers and World Masters Association waited as long as possible (and even extended registration a couple extra days). But now MWC2022 is well and truly closed.
If you missed out, start making plans to join AXCS on a trip to the MWC2023 in Seefeld/Austria. Full info on the AXCS trip coming in the AXCS Spring Digest print issue (mailing late March).
************  ************. ************
Thursday, February 17 --  10:30am PST updates
--> USA female skier looking for lodging space (ideally with other USA females)
If you have space or are interested in sharing a new lodging option, please email AXCS << jd at xcskiworld dot com >> and we'll connect you via email.
--> AXCS has added the Zone4 registration list above. 
At this point, some USA folks registered using Datasport and others used Zone4. Either way, you can see above if your entry is on one or the other systems.
Within 3-5 days, both AXCS and the local organizers will be sending a ton of messages for registered skiers to double check a merged list that will show all your races and also your seed points. That "merged confirmation list" will be your absolute last chance to make any changes or edits. Please be on top of checking your info when you see those notices.
REMEMBER FEBRUARY 14 NOTE BELOW ABOUT REQUESTING EDITS FOR USA SKIERS -- Any requests for changes to your registration need to be routed via AXCS National Director J.D. Downing -- email: jd at xcskiworld dot com and JD will help you get it done.
--> Trail Sports Waxing Services Link Repeated
A couple people were asking about trying to make bookings for wax services so we are repeating the link for a local provider here....
https://www.trailsports.com/service/world-masters-wax-services/
--> Feeding & feed stations during MWC races (basics)
AXCS just got a question about this and here's the short scoop.
WMA rules only require one minimal feed station along the 15km loop. Typically it is located in the stadium. Sometimes organizers will put a second station out on the loop in tough conditions. Usually it is just water and sports drink. Often volunteers are limited for holding out cups so it's not unusual for MWC skiers to need to self service.
The vast majority of MWC skiers will either carry their own feed or have family/friends help them. The MWC format really lends itself better to these options vs. a Loppet marathon type of feed station.
************  ************. ************
Tuesday, February 15 --  9:00pm PST updates
--> Canadian Government Loosens Travel Requirements, MWC2022 Reg Extended to 17th
Travel requirements are being loosened for foreign visitors to Canada effective February 28. Official press release on what is changing.
************  ************. ************
Monday, February 14 --  9:30am PST updates
--> Requests for any USA race registration edits at the MWC2022 have to go thru your USA National Director J.D. Downing. Similarly any requests for WMA points (scroll down to find more info about that in an earlier update).
Please do not email the MWC2022 organizers for changes. The organizers cannot submit requests to Switzerland. Only AXCS National Director J.D. can. Email: jd at xcskiworld dot com
--> USA Relays -- more info coming in the next few days
As soon as we get past the crush of the USA folks trying to register before the close of registration (tomorrow!! Tuesday 15th!!) complete information will be posted on this page about the USA Relay availability and selection process. Thanks for patience on this.
************  ************. ************
Wednesday, February 9 --  9:00am PST updates
--> USA Skiers Please Contact AXCS National Director For Help Instead of Race Organizers
We've had several USA skiers in the past few weeks contacting the local Canmore Organizers (OC) for things like questions about registration edits or official race info. But the way the Masters World Cup is organized -- those questions should be directed instead to your loyal AXCS National Director (J.D. Downing) who is your USA skier advocate and worker bee throughout the entire MWC event window . 
Please email J.D. << jd at xcskiworld dot com >> for things like changes to make on your race selections or other race and event questions.
************
--> Let AXCS know asap if you have lodging space available for other USA skiers -- OR -- if you are a skier(s) looking for lodging space at the last minute.
AXCS has been able to pair some people up in the past few weeks and it is entirely possible we can do this even faster now that we are within the home stretch. 
Just email AXCS National Director J.D. Downing << jd at xcskiworld dot com >> and he will post word on this page as well as coming e-MasterBlasts.
Note also everyone that the February 15 registration deadline is just for race entry and does not mean that any skier has to have every detail of your trip to Canmore dialed by that date. You'll still have at least two weeks to figure out lodging (either finding it or filling spaces) plus ground or air travel logistics are totally possible to iron out with the relatively easy jaunt to Canada (as opposed to when we are in Europe with the MWC!).
************  ************. ************
Wednesday, February 2 --  1:00pm PST updates
--> Just Over Four Weeks To Go Until The MWC2022!!!:  AXCS continues to get the occasional note asking if everything is "still go". The simple answer is 100% ALL SYSTEMS GO!!!
The local Canmore OC has put it best. The only reason the MWC2022 wouldn't happen at this point is if the Government of Canada or Government of Alberta completely shutdown holding outdoor events. With the omicron wave cases dropping like a rock in both Canada and the USA (also much of Europe now) -- that is very, very unlikely to happen.
Proof positive of the confidence level in the Canmore OC and the World Masters Association that the greatest masters show on snow returns as of March 3:
1.) All registered skiers will get a 100% refund on your entry fees if there was a very, very, unlikely shutdown of outdoor events in Alberta.
2.) The Canmore OC has been ordering supplies right and left the past couple weeks with a cash value of tens of thousands of dollars. This isn't what smart race organizers do if they are worried about an event happening (and these organizers are super good at what they do!).
3.) Over 400 skiers are registered (the number climbing by the day). The momentum and excitement is building.
Bottom line: You will regret it for years to come if you aren't part of the fun come early March!
--> OK, I really want to sign up and make travel plans, but I have travel questions about the COVID travel requirements going both ways. 
--> Going Up To Canada
Yes, AXCS completely recognizes that it isn't just overseas skiers that can have concerns about what types of travel restrictions or requirements could put a snag in a trip to Canmore either coming or going. Let's take a closer look at the realities.
a. You have to be fully vaccinated to take part in the MWC2022 and travel to Canada from the USA. You ideally should be boosted by now as well (if not, get on it). With that level of protection, health data from around the world is showing that your overall risk level of serious complications from any COVID variant is incredibly low (actually lower than an average flu season).  
b. Both AXCS and the Canmore OC are now looking daily at both the Canadian and USA cross border travel requirements to not only better understand all current details, but also to stay up-to-the-minute current on any significant changes. It is not a mere hopeful statement to say that the OC and AXCS are 100% convinced that North American cross border travel requirements will be easing and improving. The only questions are how fast changes are made and how extensive. The Canmore OC has just produced a really helpful guide specifically for USA skiers about the travel process for USA citizens going to Canada.
c. The U.S. is expected to lower the "advisory level" for travel to Canada within the next 1-2 weeks (say by mid-Feb). That projection is based on the timeline that the US Department of State changed the South African advisory level in December (and in that case a temporary ban on all travel). The short version of why this is all happening so fast is the speed at which the omicron variant waves in different countries raise case counts and then (just as fast) the speed at which those case counts decline.
d. USA travelers need to complete an on-line system called ArriveCAN within 72 hours of your departure or arrival to the border. This is a firm requirement whether you travel by air, land, or sea. ArriveCAN will be how you verify vaccination and also how you submit your pre-trip test results. There are two types of test results they want to see to get into Canada -- either a negative PCR test within 72 hours of arrival to CAN or an older positive test (meaning you've already had and recovered from COVID within the past 6 months) from 11-180 days prior.
e. Once you land at Calgary airport or arrive at a border crossing, it is currently still possible for you to be randomly selected for a border crossing test. The Calgary airport may have a testing station right there, but if they don't (and for most land border crossings now) the on-line information is that right now you'll be given a test to complete within 24 hours, you proceed to Canmore, and submit results once at Canmore.
f. The only way you would be required to quarantine after you were admitted into Canada is if a random border test came in positive. Before getting worked up about this, please understand two things have to happen in a perfect storm tandem for you to ever have to quarantine. First, you'd have to be selected for random testing. Second, you'd have to be positive on that random test when you were not positive in your pre-trip testing just days before. Those odds are very much in your favor especially if you take extra special precautions just before and throughout your travel for MWC2022. I f you did have to quarantine, two negative tests will allow you to continue your trip without restrictions.
--> Going Back To The USA (this part is already very simple)
Fully vaccinated Americans flying back to the U.S. will need to show proof of a negative Covid-19 test administered within 24 hours before arrival. Documentation of a recent recovery from Covid-19 is also acceptable. Those driving back across the land border aren't required to show proof of a negative test result. 
If you develop symptoms of Covid-19 or test positive for the disease, you are expected to self-isolate and delay any travel until you have recovered.
************  ************. ************
Wednesday, January 19 -- 5:00pm PST update
--> An AXCS member has recently asked about social events at MWC2022. Yes, there will be outdoor ceremonies and social opportunities offered all week. The city center will have a space for MWC outdoor gatherings that will be easy to access from different lodging options.
The update this week is that the OC is starting to work on scenarios that can reduce the total number of MWC-related people gathering at any one time in any one place. The worry isn't the real world health safety of gathering in outdoor settings, but mainly the optics of having lots of  large gatherings just as things have improved from the omicron wave. 
A few really interesting new ideas are now being put on the table by the OC and WMA.
One idea is to live stream award ceremonies so that skiers can be properly recognized, but maybe reduce the sheer number of folks attending. This also would be really fun for friends/family back home as they could see medals awarded. 
Another idea is to potentially create several smaller outdoor meet-and-greet opportunities within the MWC week versus one really big closing party. There's some logistics involved to make sure that all participants are getting some value-for-money in these ideas, but work is currently underway to see what might emerge.
************
Tuesday, January 18 -- 3:00pm PST update
--> Many USA skiers have been asking about options for ski service at the MWC2022. The OC reported to AXCS this week that a local shop will be offering ski prep. Pricing and reservation info to be coming soon. AXCS has been told that BNS and Caldwell will not be sending service teams up to Canmore.
--> The OC is finalizing their route for daily MWC bus transport to/from hotels and the Nordic Centre. However, an exact map is still probably several weeks away. If USA skiers are wondering if tentative routes and stops will be near your lodging choice, email AXCS and we'll give you a rough idea of plans.
************
Friday, December 31 -- 3:00pm PST update
For anyone running into problems with payment on MWC2022 registration, please note that both the WMA and the OC are aware that certain North American credit cards have a tough time getting approved by the processing system used by Datasport. This is more common with Visa and Mastercard. The good news is that American Express seems to work quite well.
As described on the MWC2022 registration helper page, it is really helpful if you call your credit card company BEFORE trying the transaction and seeing if you can give them a head's up that you are doing an on-line international race entry. That can solve hassles, but it is not fool proof. 
If worst case you simply cannot get payment to process, contact the AXCS Office and AXCS National Director JD Downing has an immediate work around option available.
Email:  jd at xcskiworld dot com.
************
Friday, December 03 -- 5:00pm PST update
Several MWC2022 questions keep popping up so here is a quick mini-FAQ that we'll archive in links above shortly.
--> Registration and participation in the MWC2022 requires full vaccination. 
--> MWC2022 will not be a fluoro-free event. You can use whatever glide waxes you want. 
--> If I have any problems with MWC2022 registration, what should I do? First -- did you follow the AXCS registration helper page steps linked above? If not, please try again following the steps exactly. Second -- if you still have problems even with helper steps, contact JD Downing, AXCS National Director and you'll be provided with immediate work around options. Email: jd at xcskiworld dot com
--> AXCS will get skiers the most up-to-date information on COVID testing requirements for your return travel back to USA after the MWC2022. To get into Canada and participate in the MWC2022 you just need to be fully vaccinated. But currently return travel to USA requires a negative virus test. That could easily change by early March. Stay tuned.
--> The MWC2022 "signature socks" registration incentive is current thru the end of the year. Register before New Years and you score a cool pair of signature socks!
************
Sunday, November 07 -- 9:00am PST update
MWC2022 notes and updates for early November....
--> MWC2022 registration numbers continue to build breaking into triple digits this week. This Worlds is going to happen folks. Now is the time to get busy!
--> To really get the ball going, the Canmore Organizing Committee (OC) has started a new promotion where every skier that registers by December 31 will get a nifty pair of signature MWC2022 socks as a bonus with your racer packet. Yes, all folks already registered will also be included in this great promotion. So to go along with the added motivation of having your race registration in hand plus travel plans lined up -- putting your MWC2022 trip together before the end of the calendar year will get you a great souvenir as a bonus!
--> If you look on the Canmore webcams, Alberta has already gotten a nice base of natural snow to go with the traditional rollout in recent weeks of the famous Frozen Thunder manmade training loop. 
--> Alberta and greater Canadian pandemic news continues to show positive trends. Vaccination double dose rates both nationally and within Alberta are at or approaching an impressive 75%. Canada and Alberta seem to be on the backside of the early fall Delta wave at much lower numbers than the U.S.. The CAN/USA border and air travel is now fully two-way with full vaccination. Officials from both nations have gone on record as having very high confidence that situation will remain at least stable (if not improving) into the winter.
--> Some AXCS members have asked about testing requirements for USA citizens. Currently the requirement is that all air travelers including fully vaccinated USA citizens are required to show proof of a negative COVID test no more than 3 days before travel.  AXCS will continue to communicate with the local Canmore OC on practical ways to get testing done in Canmore. We'll also follow CAN/USA evolving rules to see if things change in the coming months.
--> U.S. citizens traveling to the U.S. by land or sea aren't currently required to get tested for COVID-19 or show their vaccination status before entering the U.S..
************
Tuesday, October 19 -- 9:00am PST update
The same question has come up this week posed by several AXCS members now that MWC2022 registration is officially open for business. Should I register now or wait?
Here's the response from J.D. Downing, AXCS National Director as of mid/late-October.
For any skier that is 100% sure you are headed to Canmore in March, for sure go ahead and register whenever you like. Now or really soon, all good. 
It's also OK with skiers waiting a little while (say up to U.S. Thanksgiving or even the end of the year) simply to let personal confidence levels increase. If you haven't registered for many (or any) events for awhile, it can be a little nerve-wracking to get back on the horse. So taking a few weeks or a month + to commit to MWC2022 registration is a natural response. (Note: This said, AXCS does not recommend that skiers hold off overly-long on making at least the bigger travel plans -- lodging and air ticket choices will diminish over time.)
Is there now or will there be in coming months zero risk of something happening that derails MWC2022 plans? Simple answer -- no. 
AXCS, the World Masters Association, the Canmore Organizing Committee -- everyone involved at every level of the MWC2022 recognizes and accepts that there known and unknown risks out there that could derail plans. This is no different than the (now) thousands of other human events that have taken place over the past six months and are increasing in both frequency and "normalcy" as you read this.
The fact is, every week and month that goes by will increase the reliability that the pandemic will not pose a significant threat to the viability of the MWC2022. Worldwide metrics in highly-vaccinated regions with COVID-responsible approaches to public/personal safety combined with reasonably-spaced outdoor events have an incredible track record to date. AXCS forecasts that this winter you'll see that track record only improve over time.
The bottom line is that we are all figuring out how to move forward with well-designed, outdoor events and put them on safely.
It is also true that as registrations build up, that provides another type of confidence for organizers and skiers alike. AXCS feels it's important that we get loads of USA skiers signed up before the end of the year to help send a clear message to the entire XC ski world that we are "all in" for the MWC2022. There's more than a little bit of "if you build it, they will come" involved here, especially with skiers close enough to drive. After all, if 50 skiers in Montana that can easily drive to Canmore take the plunge before New Years, that sends a big signal to 30 skiers in Alaska that have a fair bit more travel -- and a huge signal to skiers in Europe!
Final argument for getting it done sooner than later is as AXCS described in the Summer Digest (and will repeat in the Fall Digest) -- kicking yourself in the rear. A big reason for registering earlier is to motivate you to get out the door on cold/wet/windy/dark days in coming months. You've had a long time to sit around by yourself. There is no better kick-in-the-rear end than putting your MWC2022 event registration copy in a spot that stares at you every week.
************
Wednesday, October 15 -- 2:00pm PST update
MWC2022 event registration has opened worldwide as of today everyone!
AXCS has tested the system and it's working great (best ever process for World Masters Association). It can still have a few funky elements given it's an international system so AXCS has the helper notes linked above to guide you thru the Datasport process.
USA skiers are welcome and encouraged to register at any point you like this fall/winter. Registration will remain open until early February 2022. 
Game On!
************
Thursday, October 14 -- 9:30am PST update
A few repeating questions have come up in the past week that are worth sharing for all USA skiers (short Q & A below).
Also -- The MWC2022 registration system is just about ready to go "live". Final testing is taking place today and if all goes well the full registration system will be operational in the next few days!
--> Question: Will fluorocarbon waxes be legal to use at the 2022 Masters World Cup?
Answer: Yes. The WMA determined many months ago that that as of the 2021/22 season, there is no realistic way to reliably test literally hundreds of skis on every MWC race day. In terms of cost, manpower, and overall logistics -- testing for waxes poses maddening logistical challenges in such a large scale masters event. There is no forecast at this time of what may happen in future years on this particular topic, but at least for MWC2022, skiers will be able to use any glide or kick wax you wish.
--> Question:  I'm looking into renting a condo/house/apartment for MWC2022 that is not on the official lodging list. How can I best position myself in the Bow River Valley to make sure that I'm near the daily shuttle to/from town and the Canmore Nordic Centre?
Answer: AXCS asked the Organizing Committee this very question and their best advice was to locate rental properties within a reasonable walking distance of official hotels on the MWC2022.com lodging directory. The OC plan is to route daily MWC buses so that they swing past all official hotels with confirmed MWC2022 participants staying there. Please note that it is not a WMA expectation nor realistic for MWC organizers to route buses past every possible rental property. If you do select a rental that isn't within easy walking of any official hotels, the next best option is to "pod" together with other skiers and share 1-2 rental cars that you can use for a mini-shuttle group. More info will be coming on what parking will be available at the Nordic Centre as well as in-town locations.
--> Question:  I'm not sure I can go to Canmore for the entire span of the MWC2022 -- is there a way to just participate in part of the Worlds?
Answer: Absolutely YES! Compared to MWC events in Europe, Canmore is super fast and easy to reach by air (via Calgary's huge international airport, one hour drive away) from literally any corner of North America. Skiers in many western/northern states also have the option for driving to the MWC. Here are a couple very reasonable ways to get good value out of a shorter time at the MWC2022 in Canmore.
"Front End Option": Fly/drive to Canmore on Thursday or Friday, March 3 or 4. Race 2-3 times in any combination of four race options offered for your age/gender category Sat-Sun-Mon (2x races on Monday!). Fly/drive home either late Monday or Tuesday. Total trip length: 4-6 days, up to 3 races possible!
"Mid-MWC Option": Fly/drive to Canmore on Sunday or Monday, March 6 or 7. If you can get to town before noon on Monday (there are many morning USA flights to Calgary), you can race the short distance skate event for your category on Monday afternoon (start waves begin roughly 1pm). Fun "do anything you want" day on Tuesday. By having a short distance start, if you are a top USA skier you'd potentially be eligible to be named to a USA relay team on Wednesday (or you can have a second fun day!). Do the distance skate race on Thursday 10th. There's also the option to do the distance classic day on Friday 11th. Fly/drive home either late Thursday, Friday, or Saturday. Total trip length: 4-7 days, up to 3 races + relay possible!
"Back End Option": Fly/drive to Canmore on Tuesday or Wednesday, March 8 or 9. Race 1-2 times in the MWC distance races (distance skate races on March 10, distance classic races on March 11). If you do both techniques, go for both of them!  Fly/drive home either late Friday or Saturday. Total trip length: 4-6 days, up to 2 distance races possible!
A few important things to remember if you try and squeeze down your trip length. 
-> If you fly, be sure to account for the transit time via Calgary and customs process in your planning. Canadian customs goes pretty fast for vaccinated USA travelers, but it is an international arrival so allow an extra 30-45 minutes worst case before baggage pick-up on arrival. For your departure, allow the same amount of time because you'll do USA customs actually before you board your flight home. The drive time between Calgary airport and Canmore is almost exactly an hour in clear roads. With a rental car, you need to factor in that time plus on the return a quick stop for gas. With airport shuttles, the drive time can be a little longer if they have other stops before or (on return) after your Canmore hotel stop.
-> Make sure to confirm check-in and check-out times with any lodging property since you'll be on a tight schedule both arriving and departing. With hotels, you can almost always store bags for a few hours at the hotel if need be to get in a ski or race. Ask about this prior too booking.
-> Note that you are limited to only 3 total individual races in MWC registration. So you can't register for all four medium and short distance options offered for your age/gender category from March 5-7. You'll need to pick only 3 of 4 races offered to you on those days. But with the "back end option", if you are not selecting any of the medium/short options at all, you CAN register for both distance options in your age/gender category.
************
Wednesday, October 6 -- 9:30am PST update
--> Welcome to the Team USA update page for the long-awaited 2022 Masters World Cup (MWC2022) slated for Canmore, Alberta, Canada this March 3 - 11, 2022!
--> This page will be the launch pad for all manner of helper information specific to USA skiers that are planning on attending the MWC2022 (although our Canadian friends as well as skiers from other nations are welcome to check out what we offer here as well).
--> The most important item for early fall is that all interested USA skiers make sure to get your membership current with American XC Skiers (AXCS). In order to race at the MWC2022, USA skiers are required to have a current AXCS membership. You don't do any other type of qualification. But the membership requirement is non-negotiable. Existing AXCS members also need to remember to renew your membership if you are one of the folks listed on the renewal list from the Summer 2021 AXCS Digest.
--> All current AXCS members as of November 10 will be certain to get a print Fall 2021 AXCS Digest in the postal mail just after USA Thanksgiving. That Fall Digest will have tons of details about the MWC2022 for those that prefer a written version of the stuff linked from this page. AXCS members will also be getting a regular series of AXCS e-MasterBlast information emails with timely MWC2022 updates and also great masters-specific content you can't find anywhere else!
--> Another item for Fall 2021 and preparing for the MWC2022 is to start working on your lodging reservations. The MWC2022 Hotel Directory is the best place to start as it has all the "official" lodging providers that have agreed to WMA/OC requirements on discounted pricing. AXCS urges skiers to try and find lodging where you can get a guarantee on no or few cancellation penalties as late in the game as possible as a form of protection since the pandemic still is on-going.
--> Remember that because this year is a "home" Worlds on this side of the Atlantic (meaning really easy for you to book your own stuff in Canada), AXCS will not be offering a Lodging Package for MWC2022. Because Canmore is a relatively centralized town, there are no specific recommendations AXCS can make as to different lodging options. You should base your selections on the price range and amenities you are looking for. AXCS does strongly suggest that you try and form a "mini-pod" with other skiers or couples so that you have a small social network. That makes the MWC much more fun while also keeping your indoor health exposure at a safer level.
--> Much more information and more links are coming to this page. Just drop by every week or two to see the latest.
--> Stay safe and healthy this fall everyone!
************