Join AXCS
Great benefits year-round! Both USA & international memberships.
Image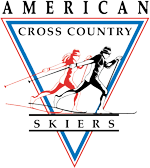 SCROLL DOWN FOR USA UPDATES. Every couple weeks Oct-Jan. Daily closer to the event. 
****************************************
International Travel 101:  Useful travel tips for adult XC skiers.
MWC Team USA FAQ:  Several of the most common race-related questions.
MWC2022 Race Registration:  REGISTRATION IS OPEN! Please use helper notes below.
USA Helper Page for Race Registration Process:  This will really help simplify your registration!
MWC2022 Entry List  (participants by nation)
Pre-Trip Countdown To-do Items
****************************************
Official Event Website: www.MWC2022.com
Web Cam at Canmore Nordic Centre
Hotel Directory of Official MWC2022 Lodging (lodging with special pricing & on bus loops)
****************************************
MWC 2022 TEAM USA UPDATES
************
Tuesday, January 25 -- 11:00am PST update
--> You Want Confidence That MWC2022 IS Going To Happen People? Here. You. Go.:  Stepping up to the plate to demonstrate the highest levels of confidence that the MWC2022 isn't going to be derailed by official virus-related shutdowns, the Canmore OC and the World Masters Association have agreed to honor 100% entry fee refunds should the 2022 Masters World Cup had to be cancelled due to pandemic restrictions as imposed by local, provincial or Canadian government.
This move is being made specifically to encourage skiers that are still sitting on the sidelines to get in the game, make your travel plans, and join the ski celebration in an amazing place this March 4-11!
Omicron cases are dramatically dropping across North America with even faster declines forecast literally every week until we'd be in Canmore. Snow is amazing in Canmore. There's still great deals to be found on lodging, rental cars, and airfares.
If you are one of the folks sitting on the sidelines, let's get going Team USA!!!!!
************
Wednesday, January 19 -- 5:00am PST update
--> Updated pep Talk Note From AXCS National Director J.D. Downing: I'm updating my "pep talk from January 10 to add in some new bits of info that can be helpful or reassuring for USA skiers already registered for MWC2022 as well as the skiers that are still waiting to make the jump and commit to registration and travel plans.
As I shared last week, I'm getting occasional questions from members both signed-up already for MWC and still waiting to plan their trips. The #1 issue being how vulnerable things are with the MWC event given the omicron variant wave with MWC still (now) 7 weeks away. As I'm a coach of multiple age groups as well as an administrator, I know that pep talks are best delivered when things look bleak rather than when the sun is shining and you have perfect tracks out in front of you. So here we go again.
***
The quick answer about MWC2022 is that right now everything (and I do mean EVERYTHING) is still 100% on track within the Organizing Committee (OC) and within the World Masters Association (WMA). Canada and Alberta are seeing similar effects from omicron as the U.S., but are riding out the wave just as with delta and previous virus waves. There are no new restrictions on the board either in Alberta or with actual travel across the border or via air into Canada.
In a meeting yesterday (Jan 17) the OC leadership reported that they are getting constant green lights from all their official stakeholders including the Provincial Park that will host the races, the city of Canmore, and Alberta provincial authorities. There are no new restrictions on outdoor events. The OC has been continuously working on different scenarios for ceremonies and social events mostly for reasons that have to do with optics than actual health risks as of early March. So those plans have been and will continue to be in flux.
***
As I mentioned last week, yes, the U.S. did increase the "travel advisory level" regarding Canada as of January 11. Two essential notes to put this "advisory" into perspective.
#1.) The US overall has higher omicron case rates than any province of Canada. So this advisory is just a way of telling USA folks that Canada is also riding out this omicron wave in higher case loads at the present time (but with a much higher national population vaccination rate, so Canada is having much less serious impacts than the USA right now).
#2) It's also wise to recall the complete travel shutdown the US imposed in late November to/from South Africa and several other nations when omicron first became a notable concern in those nations. By Christmas Eve, (less than a month later) all travel was "all clear" because South African cases had dropped so fast.  
Two recent articles from respected sources (here and here) I shared last week were some of the first to describe a peak in USA omicron cases coming very soon. "Very soon" is likely right now.
University of Washington U.S. and Canadian estimated case totals show that omicron is already post-peaks in cases in both nations.  Canada here.  USA here.
Actual reported cases may lag a week or two more, but the U of W modeling has been very accurate on past COVID waves partly because of factoring in estimates of total cases (many of which will never be officially recorded when mild or asymptomatic). The U of W models show the super steep decline in cases thru February.
As there will still be lingering serious impacts especially in unvaccinated or vulnerable populations , AXCS, WMA, and the Canmore organizers all need to "stay in our lane" with regards to overall health and medical implications. Not all news will be rosy especially for unvaccinated populations. But literally all signs are pointing to steadily improving COVID news in coming days/weeks.
***
Even within the current wave of omicron (arguably the worst of the wave), Nordic ski events are being successfully and safely held worldwide right now. Here in Oregon we are prepping this week for the largest high school event on the West Coast this Saturday. HS kids are a demographic with a ton of omicron spread and yet we have safely held several races in the gut of the current omicron wave. This matches my experience in Fall 2021 where I was at XC weekly running events over three months (entire span of the delta wave). 
Already this month both the entire U.S. Championships and Canadian Trials schedules went off without a hitch at Soldier Hollow, Utah and Canmore. Both events with hundreds of skiers from across each nation.  American Ski Marathon Series events are already kicking off and all organizers nationwide remain full gas "go".
So -- the biggest takeaway for those 100+ USA skiers already committed to heading up to MWC2022 is to continue making your plans, try your best to stay healthy, get out to ski/race, and talk up the MWC to every ski buddy.
For those still wanting wait a bit longer, that's fine as well -- up to a point. What you can do right now is fully research all remaining lodging and (if necessary) air travel options so that you are trigger-ready to book as soon as you feel comfortable doing so. Registration will remain open until mid-February. You also should talk about the MWC with your ski buddies as this is a perfect trip for friends (as long as you are comfortable with each other's health protocols). Remember also that lower down in these updates are three different "condensed" MWC trip options that do not require a full week of time and investment.
Keep the faith. Take care of yourself and others. There is a beautiful stretch of ski trail around the corner. -- J.D. Downing, AXCS National Director
***
An AXCS member has recently asked about social events at MWC2022. Yes, there will be outdoor ceremonies and social opportunities offered all week. The city center will have a space for MWC outdoor gatherings that will be easy to access from different lodging options.
The update this week is that the OC is starting to work on scenarios that can reduce the total number of MWC-related people gathering at any one time in any one place. The worry isn't the real world health safety of gathering in outdoor settings, but mainly the optics of having lots of  large gatherings just as things have improved from the omicron wave. 
A few really interesting new ideas are now being put on the table by the OC and WMA.
One idea is to live stream award ceremonies so that skiers can be properly recognized, but maybe reduce the sheer number of folks attending. This also would be really fun for friends/family back home as they could see medals awarded. 
Another idea is to potentially create several smaller outdoor meet-and-greet opportunities within the MWC week versus one really big closing party. There's some logistics involved to make sure that all participants are getting some value-for-money in these ideas, but work is currently underway to see what might emerge.
************
Tuesday, January 18 -- 3:00pm PST update
--> Many USA skiers have been asking about options for ski service at the MWC2022. The OC reported to AXCS this week that a local shop will be offering ski prep. Pricing and reservation info to be coming soon. AXCS has been told that BNS and Caldwell will not be sending service teams up to Canmore.
--> The OC is finalizing their route for daily MWC bus transport to/from hotels and the Nordic Centre. However, an exact map is still probably several weeks away. If USA skiers are wondering if tentative routes and stops will be near your lodging choice, email AXCS and we'll give you a rough idea of plans.
************
Friday, December 31 -- 3:00pm PST update
For anyone running into problems with payment on MWC2022 registration, please note that both the WMA and the OC are aware that certain North American credit cards have a tough time getting approved by the processing system used by Datasport. This is more common with Visa and Mastercard. The good news is that American Express seems to work quite well.
As described on the MWC2022 registration helper page, it is really helpful if you call your credit card company BEFORE trying the transaction and seeing if you can give them a head's up that you are doing an on-line international race entry. That can solve hassles, but it is not fool proof. 
If worst case you simply cannot get payment to process, contact the AXCS Office and AXCS National Director JD Downing has an immediate work around option available.
Email:  jd at xcskiworld dot com.
************
Friday, December 03 -- 5:00pm PST update
Several MWC2022 questions keep popping up so here is a quick mini-FAQ that we'll archive in links above shortly.
--> Registration and participation in the MWC2022 requires full vaccination. 
--> MWC2022 will not be a fluoro-free event. You can use whatever glide waxes you want. 
--> If I have any problems with MWC2022 registration, what should I do? First -- did you follow the AXCS registration helper page steps linked above? If not, please try again following the steps exactly. Second -- if you still have problems even with helper steps, contact JD Downing, AXCS National Director and you'll be provided with immediate work around options. Email: jd at xcskiworld dot com
--> AXCS will get skiers the most up-to-date information on COVID testing requirements for your return travel back to USA after the MWC2022. To get into Canada and participate in the MWC2022 you just need to be fully vaccinated. But currently return travel to USA requires a negative virus test. That could easily change by early March. Stay tuned.
--> The MWC2022 "signature socks" registration incentive is current thru the end of the year. Register before New Years and you score a cool pair of signature socks!
************
Sunday, November 07 -- 9:00am PST update
MWC2022 notes and updates for early November....
--> MWC2022 registration numbers continue to build breaking into triple digits this week. This Worlds is going to happen folks. Now is the time to get busy!
--> To really get the ball going, the Canmore Organizing Committee (OC) has started a new promotion where every skier that registers by December 31 will get a nifty pair of signature MWC2022 socks as a bonus with your racer packet. Yes, all folks already registered will also be included in this great promotion. So to go along with the added motivation of having your race registration in hand plus travel plans lined up -- putting your MWC2022 trip together before the end of the calendar year will get you a great souvenir as a bonus!
--> If you look on the Canmore webcams, Alberta has already gotten a nice base of natural snow to go with the traditional rollout in recent weeks of the famous Frozen Thunder manmade training loop. 
--> Alberta and greater Canadian pandemic news continues to show positive trends. Vaccination double dose rates both nationally and within Alberta are at or approaching an impressive 75%. Canada and Alberta seem to be on the backside of the early fall Delta wave at much lower numbers than the U.S.. The CAN/USA border and air travel is now fully two-way with full vaccination. Officials from both nations have gone on record as having very high confidence that situation will remain at least stable (if not improving) into the winter.
--> Some AXCS members have asked about testing requirements for USA citizens. Currently the requirement is that all air travelers including fully vaccinated USA citizens are required to show proof of a negative COVID test no more than 3 days before travel.  AXCS will continue to communicate with the local Canmore OC on practical ways to get testing done in Canmore. We'll also follow CAN/USA evolving rules to see if things change in the coming months.
--> U.S. citizens traveling to the U.S. by land or sea aren't currently required to get tested for COVID-19 or show their vaccination status before entering the U.S..
************
Tuesday, October 19 -- 9:00am PST update
The same question has come up this week posed by several AXCS members now that MWC2022 registration is officially open for business. Should I register now or wait?
Here's the response from J.D. Downing, AXCS National Director as of mid/late-October.
For any skier that is 100% sure you are headed to Canmore in March, for sure go ahead and register whenever you like. Now or really soon, all good. 
It's also OK with skiers waiting a little while (say up to U.S. Thanksgiving or even the end of the year) simply to let personal confidence levels increase. If you haven't registered for many (or any) events for awhile, it can be a little nerve-wracking to get back on the horse. So taking a few weeks or a month + to commit to MWC2022 registration is a natural response. (Note: This said, AXCS does not recommend that skiers hold off overly-long on making at least the bigger travel plans -- lodging and air ticket choices will diminish over time.)
Is there now or will there be in coming months zero risk of something happening that derails MWC2022 plans? Simple answer -- no. 
AXCS, the World Masters Association, the Canmore Organizing Committee -- everyone involved at every level of the MWC2022 recognizes and accepts that there known and unknown risks out there that could derail plans. This is no different than the (now) thousands of other human events that have taken place over the past six months and are increasing in both frequency and "normalcy" as you read this.
The fact is, every week and month that goes by will increase the reliability that the pandemic will not pose a significant threat to the viability of the MWC2022. Worldwide metrics in highly-vaccinated regions with COVID-responsible approaches to public/personal safety combined with reasonably-spaced outdoor events have an incredible track record to date. AXCS forecasts that this winter you'll see that track record only improve over time.
The bottom line is that we are all figuring out how to move forward with well-designed, outdoor events and put them on safely.
It is also true that as registrations build up, that provides another type of confidence for organizers and skiers alike. AXCS feels it's important that we get loads of USA skiers signed up before the end of the year to help send a clear message to the entire XC ski world that we are "all in" for the MWC2022. There's more than a little bit of "if you build it, they will come" involved here, especially with skiers close enough to drive. After all, if 50 skiers in Montana that can easily drive to Canmore take the plunge before New Years, that sends a big signal to 30 skiers in Alaska that have a fair bit more travel -- and a huge signal to skiers in Europe!
Final argument for getting it done sooner than later is as AXCS described in the Summer Digest (and will repeat in the Fall Digest) -- kicking yourself in the rear. A big reason for registering earlier is to motivate you to get out the door on cold/wet/windy/dark days in coming months. You've had a long time to sit around by yourself. There is no better kick-in-the-rear end than putting your MWC2022 event registration copy in a spot that stares at you every week.
************
Wednesday, October 15 -- 2:00pm PST update
MWC2022 event registration has opened worldwide as of today everyone!
AXCS has tested the system and it's working great (best ever process for World Masters Association). It can still have a few funky elements given it's an international system so AXCS has the helper notes linked above to guide you thru the Datasport process.
USA skiers are welcome and encouraged to register at any point you like this fall/winter. Registration will remain open until early February 2022. 
Game On!
************
Thursday, October 14 -- 9:30am PST update
A few repeating questions have come up in the past week that are worth sharing for all USA skiers (short Q & A below).
Also -- The MWC2022 registration system is just about ready to go "live". Final testing is taking place today and if all goes well the full registration system will be operational in the next few days!
--> Question: Will fluorocarbon waxes be legal to use at the 2022 Masters World Cup?
Answer: Yes. The WMA determined many months ago that that as of the 2021/22 season, there is no realistic way to reliably test literally hundreds of skis on every MWC race day. In terms of cost, manpower, and overall logistics -- testing for waxes poses maddening logistical challenges in such a large scale masters event. There is no forecast at this time of what may happen in future years on this particular topic, but at least for MWC2022, skiers will be able to use any glide or kick wax you wish.
--> Question:  I'm looking into renting a condo/house/apartment for MWC2022 that is not on the official lodging list. How can I best position myself in the Bow River Valley to make sure that I'm near the daily shuttle to/from town and the Canmore Nordic Centre?
Answer: AXCS asked the Organizing Committee this very question and their best advice was to locate rental properties within a reasonable walking distance of official hotels on the MWC2022.com lodging directory. The OC plan is to route daily MWC buses so that they swing past all official hotels with confirmed MWC2022 participants staying there. Please note that it is not a WMA expectation nor realistic for MWC organizers to route buses past every possible rental property. If you do select a rental that isn't within easy walking of any official hotels, the next best option is to "pod" together with other skiers and share 1-2 rental cars that you can use for a mini-shuttle group. More info will be coming on what parking will be available at the Nordic Centre as well as in-town locations.
--> Question:  I'm not sure I can go to Canmore for the entire span of the MWC2022 -- is there a way to just participate in part of the Worlds?
Answer: Absolutely YES! Compared to MWC events in Europe, Canmore is super fast and easy to reach by air (via Calgary's huge international airport, one hour drive away) from literally any corner of North America. Skiers in many western/northern states also have the option for driving to the MWC. Here are a couple very reasonable ways to get good value out of a shorter time at the MWC2022 in Canmore.
"Front End Option": Fly/drive to Canmore on Thursday or Friday, March 3 or 4. Race 2-3 times in any combination of four race options offered for your age/gender category Sat-Sun-Mon (2x races on Monday!). Fly/drive home either late Monday or Tuesday. Total trip length: 4-6 days, up to 3 races possible!
"Mid-MWC Option": Fly/drive to Canmore on Sunday or Monday, March 6 or 7. If you can get to town before noon on Monday (there are many morning USA flights to Calgary), you can race the short distance skate event for your category on Monday afternoon (start waves begin roughly 1pm). Fun "do anything you want" day on Tuesday. By having a short distance start, if you are a top USA skier you'd potentially be eligible to be named to a USA relay team on Wednesday (or you can have a second fun day!). Do the distance skate race on Thursday 10th. There's also the option to do the distance classic day on Friday 11th. Fly/drive home either late Thursday, Friday, or Saturday. Total trip length: 4-7 days, up to 3 races + relay possible!
"Back End Option": Fly/drive to Canmore on Tuesday or Wednesday, March 8 or 9. Race 1-2 times in the MWC distance races (distance skate races on March 10, distance classic races on March 11). If you do both techniques, go for both of them!  Fly/drive home either late Friday or Saturday. Total trip length: 4-6 days, up to 2 distance races possible!
A few important things to remember if you try and squeeze down your trip length. 
-> If you fly, be sure to account for the transit time via Calgary and customs process in your planning. Canadian customs goes pretty fast for vaccinated USA travelers, but it is an international arrival so allow an extra 30-45 minutes worst case before baggage pick-up on arrival. For your departure, allow the same amount of time because you'll do USA customs actually before you board your flight home. The drive time between Calgary airport and Canmore is almost exactly an hour in clear roads. With a rental car, you need to factor in that time plus on the return a quick stop for gas. With airport shuttles, the drive time can be a little longer if they have other stops before or (on return) after your Canmore hotel stop.
-> Make sure to confirm check-in and check-out times with any lodging property since you'll be on a tight schedule both arriving and departing. With hotels, you can almost always store bags for a few hours at the hotel if need be to get in a ski or race. Ask about this prior too booking.
-> Note that you are limited to only 3 total individual races in MWC registration. So you can't register for all four medium and short distance options offered for your age/gender category from March 5-7. You'll need to pick only 3 of 4 races offered to you on those days. But with the "back end option", if you are not selecting any of the medium/short options at all, you CAN register for both distance options in your age/gender category.
************
Wednesday, October 6 -- 9:30am PST update
--> Welcome to the Team USA update page for the long-awaited 2022 Masters World Cup (MWC2022) slated for Canmore, Alberta, Canada this March 3 - 11, 2022!
--> This page will be the launch pad for all manner of helper information specific to USA skiers that are planning on attending the MWC2022 (although our Canadian friends as well as skiers from other nations are welcome to check out what we offer here as well).
--> The most important item for early fall is that all interested USA skiers make sure to get your membership current with American XC Skiers (AXCS). In order to race at the MWC2022, USA skiers are required to have a current AXCS membership. You don't do any other type of qualification. But the membership requirement is non-negotiable. Existing AXCS members also need to remember to renew your membership if you are one of the folks listed on the renewal list from the Summer 2021 AXCS Digest.
--> All current AXCS members as of November 10 will be certain to get a print Fall 2021 AXCS Digest in the postal mail just after USA Thanksgiving. That Fall Digest will have tons of details about the MWC2022 for those that prefer a written version of the stuff linked from this page. AXCS members will also be getting a regular series of AXCS e-MasterBlast information emails with timely MWC2022 updates and also great masters-specific content you can't find anywhere else!
--> Another item for Fall 2021 and preparing for the MWC2022 is to start working on your lodging reservations. The MWC2022 Hotel Directory is the best place to start as it has all the "official" lodging providers that have agreed to WMA/OC requirements on discounted pricing. AXCS urges skiers to try and find lodging where you can get a guarantee on no or few cancellation penalties as late in the game as possible as a form of protection since the pandemic still is on-going.
--> Remember that because this year is a "home" Worlds on this side of the Atlantic (meaning really easy for you to book your own stuff in Canada), AXCS will not be offering a Lodging Package for MWC2022. Because Canmore is a relatively centralized town, there are no specific recommendations AXCS can make as to different lodging options. You should base your selections on the price range and amenities you are looking for. AXCS does strongly suggest that you try and form a "mini-pod" with other skiers or couples so that you have a small social network. That makes the MWC much more fun while also keeping your indoor health exposure at a safer level.
--> Much more information and more links are coming to this page. Just drop by every week or two to see the latest.
--> Stay safe and healthy this fall everyone!
************