Join AXCS
Great benefits year-round! Both USA & international memberships.
Image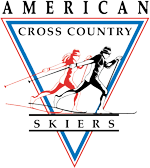 Below please find supplemental instructions regarding MWC Race Registration.
Note: A few of the steps mentioned below may not actually appear on the MWC2022 registration any longer. WMA and Datasport have been refining the system since October to make it more user-friendly
USA skiers that have any questions, please feel free to email AXCS National Director J.D. Downing << jd at xcskiworld dot com >>.
PLEASE do not email the Canmore Organizers if you have registration problems. AXCS Director Downing is your advocate, buddy, and work horse with any problems. Contact J.D. and let him figure stuff out for you.
Important: PLEASE read through these instructions before you start clicking on links to do various entry steps (or at least have this page open in another window on your computer screen). These instructions really will help you complete the entry process. You can avoid a lot of frustration and save time by using the info provided below!
---------------------------------------------------------
Instructions for MWC On-line Registration 
#1.) Go to the MWC2022.com Registration Page 
If you are already a current member of AXCS, then you have completed "MWC2022 Step One". If you still need to renew or join (AXCS membership is the only requirement for USA skiers to be eligible to register in MWC2022 events) -- see the "Join AXCS" button on this page.
MWC2022 Step Two is checking out the race schedule for the exact race distances offered for your age/gender category. There are specific distances at every MWC for age blocks of men and women. You have a choice of classic or skate technique in three distances. You select three races even if you only intend to do 1 or 2. Please note that the MWC "assigned" distances for each age/gender category are a non-negotiable element of this event and grounded on decades of skier input worldwide.
MWC2022 Step Three will take you into the Datasport MWC2022 registration system based in Switzerland.
********************
#2.) Set Up Datasport Account or Log-In To Your Datasport Account
If you raced in the MWC2017, 2018 or 2019 events -- you have already created a Datasport account and (hopefully) saved the email/password so you can log in. You can also use Datasport "help" to find a forgotten password if you use the same email.
If you log-in successfully with your Datasport account at the MWC2022 entry page, you can then skip down to Step #2 below.
********************
If you are first-time Datasport user or can't retrieve email/password per above, you'll first need to create a normal on-line account with your basic personal information and a simple password (write it down somewhere for future MWC years!).
The first page you will come to with the link above has a choice to set up a new account -- which you need to select. Setting up the account is an easy/fast process and you also can put two or more people on the same account at the same time which is really convenient for couples that both register for the MWC.
Stuff To Note On Personal Info Page:
-- You need to put your state/province next to your Town/City because there is not a separate field for state/province. Don't use commas. ("City" Example --> Minneapolis  Minnesota)
-- The system can be very picky about how you input your phone number. If you have problems, do NOT put any dashes or decimals between numbers in your phone number. Just leave spaces or squish all numbers together.
-- Your actual mobile phone number is NOT required to race the MWC. You can simply list a home or work number -- or even make up a number if you prefer. No one with the MWC or WMA will ever use your phone information unless it was a really weird emergency so this is your call what number to put in.
-- Note that AXCS members are NOT assigned an AXCS membership number. We've never needed them domestically and the World Masters uses an unrelated internal WMA reference number (that step comes later). So skip that field or if marked with a * -- put in your phone number as a "member number".  
-- The interface will also be fussy if you don't complete every required field (required fields are marked with *). So if the page doesn't save and push you on to the Registration Page -- you missed something in a required field. Go back and put something in even if you have to make it up. Really only you name and age have to be accurate.
-- Under the "Desired Currency" field, make certain to select EUR -- this will save you money on the registration currency conversion. All MWC entry fees must be paid in 200 EURO currency. Your credit card company will automatically convert that 200 EURO into your national currency (US dollars, Canadian Dollars, etc.)..
----------
Step #2.) Next page -- MWC Races and WMA Information
After you log-in or save a new account, you'll move on to the actual MWC Race Registration pages.
You will see your name and anyone else attached to your account. Up top wedged between your name and city/state you will also see two numerals that will match the last two numbers of your BIRTH YEAR. Do not freak out, the system does NOT think this is your age! There will also be a drop down menu that will automatically show your correct Age/Gender Category based on your personal information. Proceed into the drop down menu page.
-- Your club can be whatever you want. For USA skiers, your association is American XC Skiers or AXCS. (USA Example --> type in just "AXCS").
-- If you took part in any recent MWC events, you can find your WMA Reference Number and WMA Points on the red highlighted "-->WMA Points List" you can see under the Points input box. USA listings are towards the very bottom of the pdf, scroll way down. VERY IMPORTANT: The Datasport field is really picky about only whole numbers being entered for your WMA Points. You must not include the decimal or any numbers thereafter or your whole registration won't process. So if you have WMA points of 93.45, it is critical that you only enter 93 and leave it at that. 
-- If it has been longer than 3-4 years since your last MWC event (or if you have never done the MWC), you do not currently have a WMA # or WMA Points -- so leave these spaces blank. You will automatically be assigned both numbers once your registration is processed and starting lists produced near the event start. You will get WMA/FIS points once you complete some MWC races.

-- For USA skiers, information from AXCS (via Fall Digest, e-MasterBlasts, and xcskiworld.com) describes what your options are if you deeply care about MWC start seeding and don't have WMA points. Do not worry about it right now.
-- The Datasport interface requires you to pick a technique for all three races offered for your age category. Even if you only intend to do 1 or 2 MWC races -- you MUST select three races anyways! There is no entry process for the relay, that selection is done within your national contingent (for USA skiers, you'll get plenty of info in coming weeks/months about the relay).
-- On the listing of the races and race days, do not be confused by how the race dates are written. The dates are written in the order of date - month - year (Euro-style...example 22.01.2018 = 22 January 2018). The races are listed in the drop down menu chronologically per the MWC schedule. CT = classic. FT = freestyle/skate. Please look carefully at what you are selecting to avoid picking the wrong races. Yes, your National Director can help you fix things later in the game if you screw something up -- but only up until a few weeks before the MWC starts (please don't wait forever to tell your National Director about errors)!!!
-- If applicable, put in all the registration info for a 2nd person if you are paying together before you move on to the payment pages.
-- Click the box in the shaded "Waiver" area (of course you will carefully read and agree to everything in the waiver as any good racer would do!).
-- Click "Register Now" at the bottom. You'll move on to the Registration Summary Page.
----------
Step #3.) Registration Summary Page
On the summary page you'll see your name, the overall event, and EUR 200 total under price (see #3 below where transaction fees will be added to this total). Again, remember that all MWC entries are charged in EURO. This is an international event and EURO is the most common currency of all participating nations. Your credit card company will automatically convert EURO to your currency on the transaction.
Click on the "Pay Now" button.
Step #3.) Payment Pages
-- On the payment page, find your credit card logo in the top left of the payment choices. The screen will then automatically change to a final billing page.
-- When the final billing page pops up, for major credit cards you will note that a "transaction and security cost" is added by Datasport of up to 10 EUR (cost varies each year).
-- Fill out credit card info where requested. But BEFORE you click to make the transaction final, please read the three notes below to save yourself potentially a lot of frustration.
--> Payment Note #1.) Even if you follow the #2 and #3 notes below, AXCS is aware (as is the Organizing Committee and World Masters Association) that some North American credit cards will simply not process with the Datasport system no matter what you do. We are finding that American Express cards have the best success rate of processing payment without a snag. But if you don't have an AmEx card, try the notes below first with your Visa or Mastercard and if you can't get it to work -- contact AXCS National Director J.D. Downing for help << jd at xcskiworld dot come >>.
--> Payment Note #2.) If you do not regularly make international on-line credit card purchases (which you probably don't unless you are traveling regularly overseas), it is critical to notify your credit card company ahead of time that you are making an overseas on-line transaction in the amount of EUR 200 (merchant: Datasport). You can easily end up with the transaction rejected by your credit card company if you do not call them first as the CC companies these days are particularly paranoid (often with good reason) about foreign on-line purchases they don't recognize. If you are striking out using one credit card, try using a different one. Some CC companies are more flexible than others. Worst case, contact AXCS if you totally can't get payment to happen << [email protected] >>.
--> Payment Note #3.) If you see the final amount be charged in CHF (Swiss Franc) converted from EUR (Euro), your Datasport account was set up to charge you in CHF. To save yourself $10-15.00 US, you need to open a second window within Datasport so your name appears in the red header, upper right corner. In your account page, select EUR. If everything appears in German, you can switch languages by clicking on the globe at the top right corner of your account page. Once done with this step, go back to your Datasport registration window and the price to pay should be a straight EUR 200.00.
----------
And Finally... :-) You are now entered officially for the MWC. Ya-hoo! Save a copy of your receipt whether via email or a printed copy.
---------------------------------------------------------