Join AXCS
Great benefits year-round! Both USA & international memberships.
Image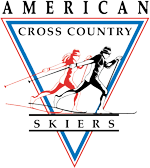 2023 Masters World Cup -- Seefeld/AUT  
Event Dates: March 18-24, 2023 .... AXCS Suggested Trip Dates: March 15 - 25, 2023
As of mid-fall, we have right around 150 USA skiers + friends/family with reservations in place for the 2023 Masters World Cup in Seefeld, Austria next March.
While that's a great number and should easily translate into triple digit racers for Team USA, AXCS would love to add more skiers to our contingent. On page 8 is a summary of all that is amazing about this trip. For those looking for updates on a meat and potatoes level, here's the sales pitch as we head into the late summer weeks.
************
Yes, we can still add folks up to close of registration in early February, but starting November 14 we no longer have reserved USA-only reservation blocks.
If you are interested in joining the AXCS Lodging Package, just email the AXCS Office << axcs at xcskiworld dot com >> and we'll do our best to place you either in our main USA reservation blocks or elsewhere.
************
What's the latest prognosis for smooth European travel in March 2023?
While AXCS cannot pretend to have a crystal ball for how the global health equation evolves or how geopo- litical events will play out, your masters association can generalize some probable trends and make some educated guesses. We'll divide these notes into three major risk topics — health, politics, and logistics.
With COVID-19, it is likely that there will be periodic fall/winter case waves, but if the global trends since Fall 2021 continue, the impacts thus far look to be extreme-ly weighted towards the mild side within fully vaccinated populations. If this plays out (fingers crossed), then we would largely be looking at a return to past MWC travel years where the potential for some type of illness (typically winter colds and influenza variants) always exists and is an accepted risk within the combination of overseas travel and winter ski racing.
Certainly boosters and adherence to smart illness prevention techniques (even more honed over the pandemic) can and should be a strong asset in keeping Team USA healthy (or at least healthier) for this years MWC. An added "secret weapon" for the Seefeld trip is the travel dates coming over the second half of March. Statistically winter diseases are normally on the down slope with transmission once we get past mid-March — one hopes that is one stat that holds up in 2023!
With the geopolitical issues taking place in Eastern Europe, it's much harder to pin down any trends (since humans are much more unpredictable than even nasty pandemic-causing viruses!). What we do know is that if the past six months are an indication, European travel outside of the conflict regions does not seem overly im- pacted (if at all) by the on-going war in Ukraine.
Finally, the steep price increases with airline tickets and other travel elements seem to be stabilizing and even reversing as we get into late summer. AXCS has tracked the price of some air tickets from USA airports to our target gateway of Munich/GER falling as much as $300 USD in just the days prior to print. Better yet, reports on both sides of the Atlantic within the air travel universe seem to indicate a slow improvement in much-reported airline misadventures from earlier in 2022. Multiple travel experts are predicting even more improvement over the fall/winter as airlines figure out their operational realities in what we all hope is the backside of the pandemic.
************
Wax Service Again Offered for USA Skiers Going On The MWC2023 Trip to Seefeld
Boulder Nordic Sport is again planning to send a team of technicians to be on hand for USA ski service in Seefeld! BNS has attended several previous MWC events in Europe and is excited for the opportunity to again serve Team USA folks in Seefeld for MWC2023. Pricing and res-ervation info will be available soon via USA MWC2023 trip updates & xcskiworld.com.
************
If you aren't yet convinced to join us, here's a quick rundown on why you want to be in Seefeld this March!
Thanks to a sheltered location and snow-friendly-but- not-too-high elevation of 1200m (3937 feet), Seefeld is one of Tirol's most snow-sure locations. Seefeld has been one of the most popular winter sports resorts in Austria since the early 1900s eventually earning the nickname the "Monaco of the Alps". This is a true adven- ture playground with sophisticated charm.
A Cross-Country Ski Paradise
The Seefeld resort area features an incredible 245km of perfectly prepared cross-country tracks. If that doesn't have you at "hello", consider the history of XC skiing in the Nordic Hotspot in Tirol.
Seefeld was the venue for the Nordic competitions at not one, but two Olympic Games -- 1964 and 1976. The FIS Nordic World Ski Championships took place here in 1985 and 2019.
Most importantly for master skiers, two previous Mas- ters World Cups have taken place in Seefeld. The MWC1988 in Seefeld saw the largest MWC attendance ever (1,480 skiers!). Then in 2003 this event was orga- nized in Seefeld by the German-based Ski Club Monte Kaolino who are repeating in 2023. In addition, the 2020 Winter World Masters Games were also held in Seefeld to largely positive reviews.
World-class and Right Around The Corner
The main Seefeld race venue is right on the edge of the Seefeld village allowing reasonable walking distance from many hotels (shuttles will also be provided). This will be one of the latest MWC events in history in the winter calendar so care is being taken to design race courses that will ski in a master-friendly way should we be in "spring conditions".
All MWC off-snow events will take place in the cavernous 2,500 square meter WM Hall (World Cup Hall) located within walking distance of both the stadium and the heart of downtown Seefeld.
Amenities Second To None
In addition to cross-country skiing, Seefeld offers Alpen-style toboggan runs, dog-sled rides, lighted ski tracks, winter hiking trails, alpine ski slopes, ice skating rinks and a biathlon facility.
From traditional Tirolean fare to haute cuisine, there is a wide range of gastronomic delights to choose from. The village core also offers ample shopping options.
You can indulge in the essential pleasures of rest and relaxation two wellness centers. There is even Casino Seefeld should you want to channel your inner James Bond. Further afield, Innsbruck is less than an hour away (via car or train) as are many other alpine and Nordic resorts.
Easy Access
With year round "ICE" intercity rail connection into the heart of Seefeld plus a new Seefeld railway station, easy access is going to be from all corners of Central Europe should AXCS members wish to extend your trip on the front or back ends of the MWC.
The Seefeld railway station is located directly at the entrance of the Seefeld pedestrian zone. It is only a few minutes walk to the WM Hall and to the stadium area.
For AXCS members, the association will be setting up ground transportation shuttles from/to the Munich/GER main airport (MUC) for USA arrivals on March 16 and departures on March 25. These shuttles will be a very convenient and affordable alternative to rail or rental car options you can opt for on your own.
AXCS Travel Package, Links, and Updates
This page of xcskiworld.com has loads more info about this trip both for those already signed up and those thinking about joining us.