Join AXCS
Great benefits year-round! Both USA & international memberships.
Image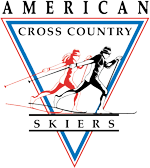 Last Update: Tuesday, October 5
Yes, we still currently have spare rooms available at both our USA hotels. Apartment availability is now pending (basically a wait list) as we have USA folks tentatively reserving all units.
If you like what you see below or just want to ask more questions about this trip, please email AXCS (jd at xcskiworld dot com) with your questions and/or room preferences and we'll get you set up very quickly! 
Note: AXCS does not know how much longer we can hold onto spare rooms. Acting quickly to get a reservation in place is very much in your interest if you are keen to join us for this fantastic trip!!!
******************
Overview:
AXCS has blocked out considerable space in two excellent 4-star hotels as well as a nice collection of 1-2 bedroom apartments at different price levels. Unfortunately, last fall's WMA Annual Meeting was forced into a virtual format. As such, AXCS has had to rely on the recommendations of the Organizing Committee (OC) since AXCS National Director J.D. Downing has thus far been unable to tour the lodging options first hand as is customary AXCS protocol.
Travel package prices are listed in Euro (EUR) so that currency flux (which AXCS cannot control) is adjusted over the year prior to the final balance payment. The prices listed below for AXCS lodging packages are subject to minor changes over the coming year. AXCS always works to keep prices as low as possible, but changes due to the pandemic or other international forces could always result in adjustments beyond AXCS control.
All prices are based on a 9-night stay with half board meals (breakfast + dinner), all taxes & AXCS trip fees.
It is OK to alter the length of the MWC trip with earlier/later dates if you desire. If the hotels require different pricing on earlier dates, AXCS can find out after you specify travel dates. With any special date requests, be sure to narrow down your plan as soon as possible.
******************
UPDATES Since Original Packages Announced In Spring 2022 AXCS Digest:
What's the difference between the two AXCS hotels Zum Gourmet and Alpenpark Resort?
AXCS: Honestly there are very few noticeable differences between the two hotels. Both are located in the Seefeld village core with almost exactly the same walk or shuttle distance to the stadium complex. Both have very comparable pricing, amenities, and reviews. Both are four star properties. The main differences would be that Zum Gourmet is smaller (currently AXCS has the entire hotel blocked for USA reservations) and the layout with dinners is different. These differences are purely a matter of personal taste and logistics whether they matter or not.
With hotel size, some skiers will prefer a somewhat small hotel and others will not care either way. With dinners, Alpenpark offers a dinner buffet while Zum Gourmet is a gourmet limited menu each night with a salad bar (AXCS is going to ask that they offer a nightly pasta). Wine/beer is also included with dinner at Zum Gourmet. Some folks will prefer one of these dinner options over the other. Many skiers not care either way.
****
Notable notes on various room configurations at the two USA hotels.
-> AXCS only has five "true single" rooms (all at Alpenpark) in our reservation block. True singles are smaller rooms intended for just one person. They are apparently rare in Seefeld. All of these true singles are spoken for already and we have a long wait list.
-> It is possible to book at double-used-as-a-single at either of our USA hotels. At Zum Gourmet a single in this type of booking costs 1765 EUR for a 9-night AXCS package with half board. At Alpenpark Resort a single in this type of booking costs 1702 EUR for a 9-night AXCS package with half board.
-> For shared roommate rooms (two non-attached adults sharing a room with separate bedding), we have a limit of six (6) double rooms at Zum Gourmet that bedding separates into two twin beds. At Alpenpark, we have the option to book skiers into rooms that the hotel considers a "triple". In this configuration, there is a double bed and then a separate couch bed. AXCS has not physically inspected the couch beds to determine quality. We have found in Central Europe some couch beds offer excellent frames and mattresses. But we want to stress that the overall quality with the couch beds will be unknown in these rooms.
******************
MWC2023 USA Hotel Packages
ALPENPARK RESORT SEEFELD (4 star superior hotel) www.alpenpark-seefeld.com
20 double and 5 single rooms are reserved for AXCS bookings. Additional singles available at added price.
This hotel is 2km (15-20mins walk) from the ski stadium and a couple minutes walk to the center of Seefeld. All meal packages include a "gourmet rich breakfast buffet" and "gourmet evening buffet meal with soft drinks included during dinner". The hotel offers a spacious spa with indoor and outdoor pools, saunas, steam bath, as well as beauty and massage treatments (separate payment). All rooms equipped with shower/bathtub, hair dryer, TV/radio, safe, and most rooms feature a terrace or balcony.
Alpenpark 9 night Lodging Packages
Double Room with half board meals
(per person) -- 1,315 EUR
Single Room with half board meals -- 1,315 EUR
******************
HOTEL ZUM GOURMET (4 star hotel) zumgourmet.at
41 rooms (right now the whole hotel is booked as a "USA House").
This hotel is 1.9km (15-20mins walk) from the ski stadium and just 650m (5km) from the center of Seefeld. All meal packages include a "rich breakfast buffet" and "gourmet dinner including soft drinks, wine, and/or beer during dinner". The hotel offers a spa with different saunas, steam bath as well as beauty and massage treatments (separate payment). Several international teams have used this hotel as their home base.
Zum Gourmet 9 night Lodging Packages
Double Room with half board meals
(per person) -- 1,270 EUR
Single with half board meals
(double room used for 1 person) -- 1,765 EUR
Note: Due to the total cost, single rooms at this hotel require an extra billing process in November 2022. AXCS will describe the process once a preliminary booking is in place.
******************
MWC2023 USA Apartments
The Appartemanthaus am Gschwandtkopf is a group of apartments that Team USA has entirely to our- selves for preliminary bookings. There are 17 separate apartments with 1 or 2 bedroom designs and some with pullout "couch beds" if families are traveling together.
All units have either a kitchenette or kitchen. The apartment complex is next to the Seefeld stadium with a cafe next door for quick meals when you want them. A short walk will take you to the Seefeld shopping core for gro- ceries and other needs.
Halfboard meals will not automatically be included in these packages but it is always possible to eat dinners ala carte at various hotel restaurants if you wish.
Prices vary a great deal based on the unit and the number of people staying in the unit.
Below is the initial list of USA-reserved apartments (As of early October, only unit #31 is available -- this unit can only start the reservation on Saturday, March 18. We can arrange a hotel room the first two nights instead so you can arrive with the full USA contingent.)
https://xcskiworld.com/sites/default/files/2022-04/USA%20Apartment%20Listing.pdf
Here is a bit more information on each USA-reserved unit.
https://skigebiet-seefeld.at/winter/appartementhaus/appartments/?lang=en
***********************
AXCS Trip Estimated Costs Per Person
Air Transportation (big price ranges)
Prices have been pretty reasonable over spring/summer 2022 from midwest/east gateways and have fallen $300+ from at least West Coast gateways from May-Sept 2022. 
Ground Transportation ($130-200 per person) Pending what AXCS learns about the ease of the train route with large bags, the alternative will be that AXCS books charter buses to/from Munich Airport on main travel dates (arrival Thursday, March 16 -- departure Saturday, March 25). For those needing to travel on other dates, using trains should be a viable option. Rental cars are another option.
Note: Once in Seefeld, from many lodging options you'll be able to walk to the venue, but otherwise the MWC2023 organizers will provide a daily shuttle loop. You will certainly not need a rental car in the immediate area. AXCS is currently researching how easily the many side trips (example: Innsbruck) can be done without a rental car.
Bag Fees ($200-300)
Depends on your flights and airline status.
MWC2020 Race Entry (250 EUR)
Yes, the entry fee is higher effective for 2023 than in Canmore for 2022. The World Masters Association has not increased the cost of the MWC at all in many years and (as we all know too well) the cost of pretty much everything has been rocketing upwards. To continue making the MWC a viable event for quality organizers to host, we are long overdue for an entry fee increase.
Travel Insurance ($75-150)
AXCS strongly recommends getting some kind of travel insurance for MWC trips. Cost varies, but this is a very important protection for both unanticipated trip cancel- lation as well as emergencies while on the trip.